NicheLabs Designs & Develops Website for Digital Media Monitoring Company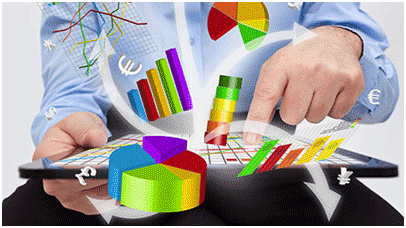 AboveWater Public Relations and Marketing, LLC will no longer be paying for vendors to comb news outlets for their client's coverage. Instead, AboveWater News Clips will be offering the service themselves. AboveWater News Clips allows individuals and companies the ability to access all of their digital media information through a simple search form. The automated software can store, search, and analyze television news clips and published articles that appear online, including newspapers, magazines, and other periodicals. AboveWater News Clips makes this search quick and accurate with search fields like keyword, date range, story type, category and more. They also provide clips on products, brands, issues, and competitors. Ready access to this information can aid in press release tracking, marketing communications, competitive intelligence, and corporate reputation management.
Clients can customize their daily list to limit monitoring to certain sites, or add local, national, trade and international sites. Searches can include editorials, product reviews, radio interviews, features, television news coverage, news releases and articles. Their software has fully-automated agents that read every word in over 1.8 million pages of articles in 25,000+ sources in 17 languages. Traditional press clipping services often have a per clip fee; AboveWater News Clips monitors worldwide with a fixed monthly fee, cutting costs for the customer. All clips are delivered in a timely manner (even overnight) and with no duplicates. The customer can store their clips digitally, search, and measure with reports. Their responsive customer service staff members are there to assist around the clock.
The new AboveWater News Clips website needed to be pleasing to the eye and portray a strong and accurate brand presence/identity. An online portal was needed for access to clippings and users needed to be able to view a demo. We kept their demographic of business and individuals who needed a way to track any mention of their name whether on social media or in news media in mind. The driving objective of the website was to sell media monitoring services, whether they were long-term with a monthly fee or a one-time only fee.
NicheLabs created a website that was informative and showed visitors that there is an easier, more accurate, and less costly way to monitor and measure their digital media. The site that we built is educational and stresses the importance of measurement. We used straight forward numbers and percentages to bluntly state facts so that visitors can understand the real business value of public relations efforts. The demo button makes it easy for the visitor to see why their next stop should be the "Sign Me Up" tab. The look of AboveWater News Clips' website invokes trust while being inviting, and direct. NicheLabs is pleased with the turnout of the site and is happy to see a new product in AboveWater's arsenal.