Building Winner on the Web
Business Name: SunTrust Park
Website: SuntrustPark.com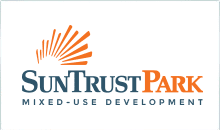 While the Atlanta Braves work to build a winning team for their new SunTrust Park, NicheLabs built a winner of the website for the new stadium's commercial development opportunities. The Braves and their new ballpark are the anchor for a huge mixed-use real estate development project, known as Battery Atlanta, that will include shops and restaurants, Class A office space, a hotel, upscale residences and entertainment facilities.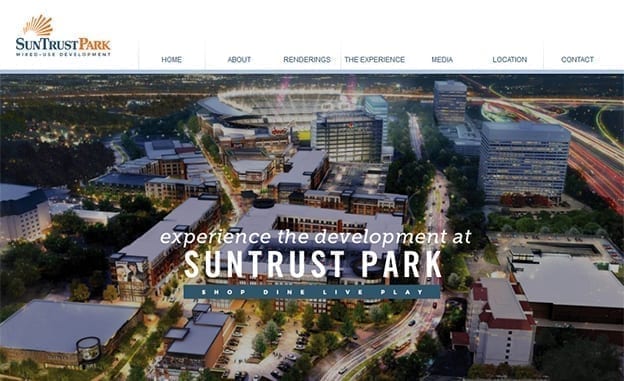 The developers for the live-work-play project knew this wasn't a "build it and they will come" proposition. They needed to create a virtual environment that would allow prospective tenants to put themselves in the middle of their dreams and feel the excitement of being there. And, naturally, it had to work as effectively on a tablet or mobile phone as on an office desktop. That required a high-performance website to deliver graphic images and information with the nanosecond speed needed to heighten the excitement of being part of this new community.
Achieving the result required a spot-on combination of meeting specific timing goals for displaying all the renderings – to give visitors time to embed themselves in each image – and a search engine optimization program that could quickly deliver visitors to the website and the exact information they wanted on what is essentially a "tall" single page with sections and links to other sites. Anyone interested in leasing space can find contact information for six people at the bottom of the page. Everything is one place.
Websites like this are in tune with today's business environment. The "tall" page lends itself to the "responsive" designs that are a necessity for mobile devices. It's a given that many website visitors will be physical visitors to a place like Battery Atlanta. Then, they will rely on the website to provide directions to their mobile devices while on their way and rely on it again to display the renderings that are shaping their plans.
That places a premium on quickly finding the website with help of virtual assistants and minimal screen taps to get people to the place where they ultimately hope to do business. With the new stadium and Battery Atlanta construction right on schedule for 2017, the website needs major league speed and performance to have everyone up and running with their own businesses before Opening Day.