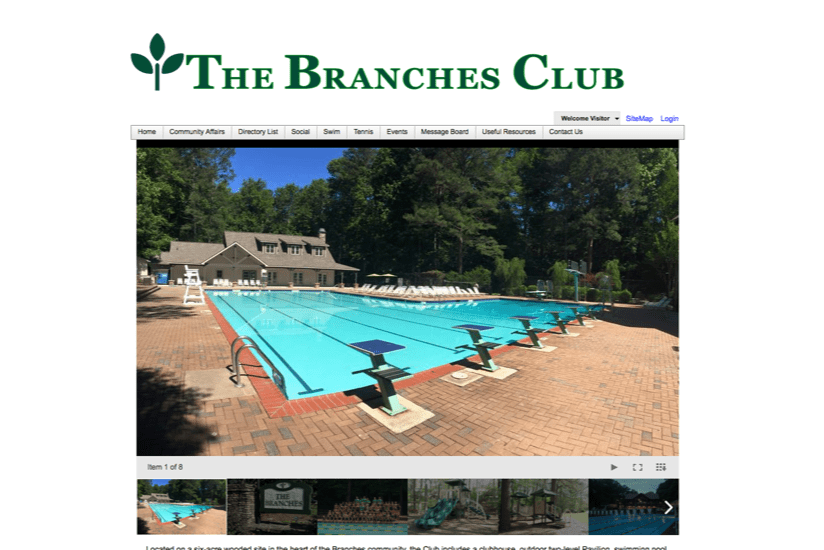 NicheLabs to Transform Non-Profit Community Center Website to Better Serve and Unite Its Members
The Branches Club,  a non-profit, member/volunteer-managed facility catering to swimming and tennis enthused residents in 10 surrounding communities has tasked NicheLabs with the revamping of their online presence and member usability. NicheLabs will transform their lack-luster website and add the necessary functions to allow their community members to effortlessly interact with their site.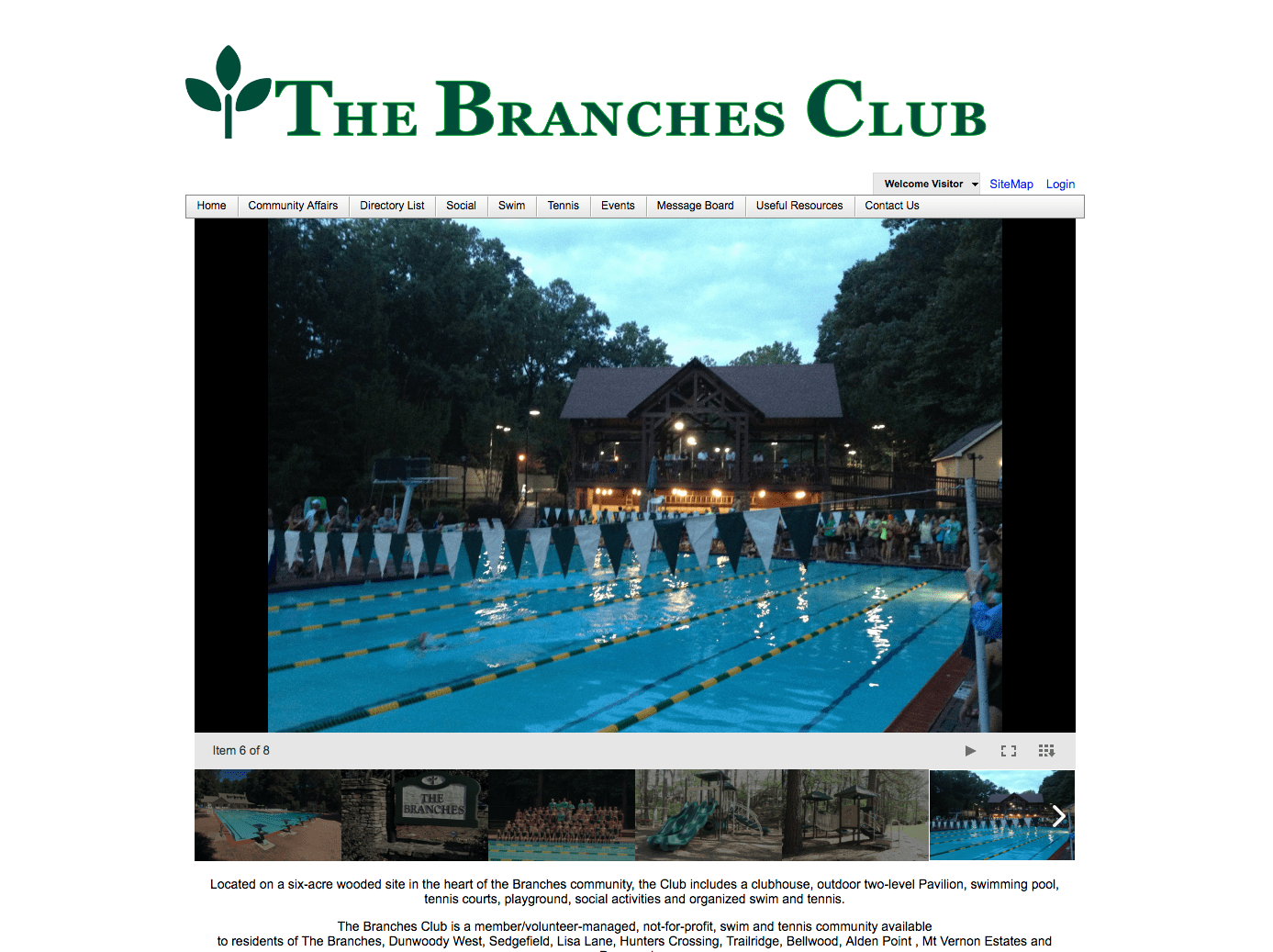 The Branches.org Home Page
Located on six acres in the heart of The Branches community in Dunwoody, GA, The Branches Club offers various amenities to its members, young and old. Currently serving close to 400 members, the facility boasts a beautiful swimming pool, tennis courts, club house, and an outdoor two-level pavilion. Members enjoy organized social activities, tennis, and swimming (including a swim/dive team). The Branches Club regularly hosts social events including holiday-specific affairs like Easter-egg hunts, movie nights, pool parties for the adults, and play groups for the little ones, all surrounded by a beautiful wooded environment.
Members previously had to call or come into the club to find information on events, pay their dues, pay for social events, and reserve the clubhouse/courts/pool due to failing functionality of their site. Their website needs a quick and easy way to post meeting minutes, make reservations, plan future events and get-togethers, and connect its widespread community. TheBranches.org should portray the inviting, vibrant spirit that its members create each day whether it is accessed via desktop computer, tablet, or mobile phone.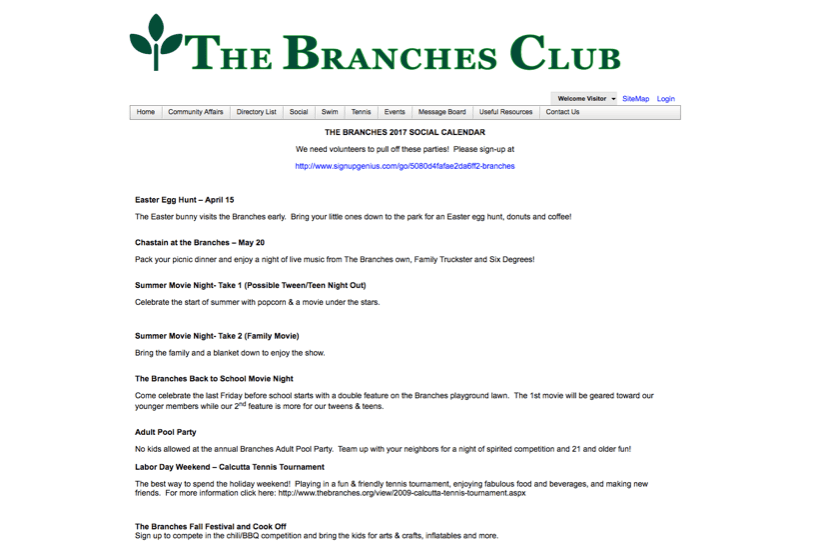 A Social Calendar Should Look as Exciting as Its Events
NicheLabs will enhance the experience of The Branches Club members by allowing them to book all of their reservations easily online and even pay their membership dues securely with the click of a mouse or a button on their mobile device. A message board/forum will provide a way for members to interact and plan future events.
Our team has uncovered what it is that makes The Branches Community tick and will implement its solutions in order to attract new members and better serve existing members. Using a highly analytical approach to engage our client's audience, we Analyze, Advise, and Execute, turning client branding and all that it encompasses (web design, search engine rankings, etc.) into a results-driven science. Skip the experiments and give your prospects and clients the results they crave by contacting NicheLabs today.