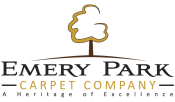 NicheLabs Helps Bring New Brand to Life
A stylish, functional, engaging website experience is a vital first step for consumer brands in the marketplace. When a craftsman wanted to continue the legacy of his former employer, a brand identity and communications firm, Touchpoint Management, offered guidance for establishing and elevating the Emery Park Carpet Company brand.
TM LogoLeveraging the tragedy of terminal illness into the triumph of beginning anew, a former employee of a late luxury wool carpet manufacturer recently opened his own wool carpet mill, Emery Park Carpet. As a tribute to his late friend, Mike Paffenback, president of Touchpoint Management, vowed to do whatever he could to ensure Emery Park's marketing success.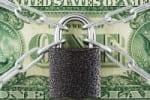 Buyers (and Sellers) Beware: Consumer Reviews Are Often Contrived
Fake designer merchandise can be easily spotted by even the untrained eye. The authenticity of online reviews of companies' products, services and operations is more difficult to discern.
In recent blog posts, we have examined timely digital marketing issues and recommended "dos and don'ts" on the topics of protecting your company from online security threats and understanding the ramifications of image copyright infringement.
As we are all consumers and the majority of us purveyors, we examined fake reviews' prevalence and impact. How many consumers are swayed by either positive or negative consumer reviews?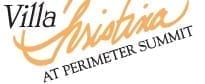 Appealing to Consumers' Senses Brings Website Visitors on Site
First impressions are meaningful, impactful and, fortunately or unfortunately, lasting. Villa Christina, purveyor of fine Italian cuisine, realized in order to entice online guests to visit, it needed to recreate its scenic setting online. Before deciding to redesign its website, Villa Christina's HTML site was narrow and built to accommodate older computer monitors. Today, its refreshed Wordpress CMS website appeals to guests' senses with improved imagery, color, layout, navigation and prose.
Skilled at hosting formal business lunches to romantic dinners and awards banquets to wedding celebrations, Villa Christina welcomes all visitors to its table.