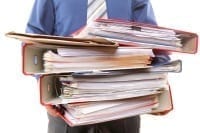 Time-Saving Way to Add Dimension to Your Digital Marketing – Curating Content
If you read industry news and trends online to stay up to date on happenings in your market, you have a headstart on helping your customers. By identifying articles or content of value to them, you become a curator of content.
Adding a comment about these articles and content is one way to let your customers know you pay attention to their needs and remind them of your expertise.
Curating content also adds breadth and depth to your website when you post your comments on your blog, and it can even perk up the SEO robots if you work in your keywords and use the right category designations and tags.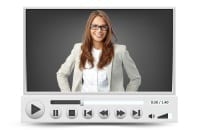 Projecting Video's Big Picture onto Your Content Marketing Plan
Video gets attention – big time — for SEO and website designers and users because it makes the website design more engaging. According to a video post by Scott Wiliford, CEO of vLink Solutions, YouTube is the third most-visited social media channel, trailing only Facebook and Google+ and ahead of Twitter. More than one billion unique visitors each month watch six billion hours of video. That's according to figures from the Content Marketing Institute.
Much of the reason that Content Marketers are uploading 100 hours of video every minute to help their SEO or website design is because video has become easy and inexpensive. Willford's company has packages starting at $200 per finished minute of production, with website welcome videos and video blogs typically 1to 3 minutes long.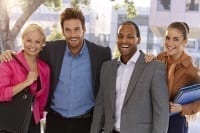 Capitalizing on Your Good Work and Goodwill — Get Testimonials
Testimonials are the lifeblood of referral marketing. Many customers and clients are happy to give them when you do a great job or provide outstanding service on a project or over the long term. Sadly, few companies then put them in the right places to capitalize on them.
Building a good testimonial requires more than just doing good work. A blog post by Cairril Mills, owner of a design and marketing firm in Bloomington, IN, goes beyond the obvious. She advises approaching the clients who are like those you really want to work with and make sure they have a compelling story to tell. Then, interview people most likely to impress the prospects you want to impress. Get them to describe the problem or need they had, how your business helped them solve that problem or fill that need and the benefits gained from their relationship with you.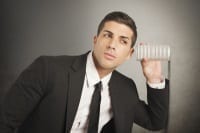 What Your Competitors Know and Your Customers Hear
Here's a competitive intelligence tool that's credible and free.
Google Alerts can help you stay up to date on developments in your business by tracking industry news and trends and your competitors' activities automatically. And this information has a wide variety of uses beyond tracking your competitors, such as gathering material for email marketing and social media campaigns.
We always think of Google searches as a way for customers and prospects to find out about us. As one of the world's largest aggregators of information, Google is well-positioned to pull in news articles, blog posts, even website changes and anything else that hits the Internet. Google Alerts is a free service, all of it delivered to your email box whenever and as often as you want. Google Alerts recently launched a redesign of its format for better aesthetics and management.