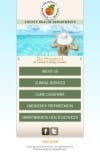 Government Health Provider Goes Mobile with NicheLabs
You've seen their health clinics while running errands, but just when you need one, you can't remember where they are. You are short on time and need the information quickly. Soon, you will be able to access critical health services information quickly and easily with your mobile device.
Fueled by the vision to protect and improve the health of its community, The Gwinnett, Newton, & Rockdale County Health Departments (GNR Health) is excited to soon provide frequently-accessed information to mobile users.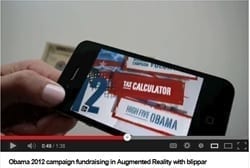 Up High…Down Low…Too Slow!
If you have ever met anyone famous, you understand the nervousness and excitement that accompany the experience.  However, once you've met him or her, how can you prove your story?  Imagine showing your friends that you met the President of the United States.  Better yet, wouldn't you love to brag about how the two of […]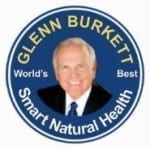 NicheLabs Helps Wellness Company Expand Worldwide
Consumers are becoming increasingly open to natural health alternatives to prescriptions. As the market grows, one U.S. educator and product supplier is working hard to carry its message worldwide.
The Naples, FL community relies upon Glenn Burkett Wellness (GBW) as an educator of health benefits and a provider of natural alternatives to prescription medications. GBW's three locations in the Naples area serve as walk-in clinics where consumers seek education and natural ways to treat conditions ranging from Attention Deficit Disorder (A.D.D.) to many forms of cancer. Rooted in published, clinical research, GBW's educational services and natural products provide alternatives for and solutions to side effects that often arise from taking prescription medications.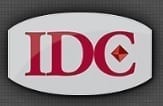 NicheLabs Refreshes Renovation Leader's Digital Framework
When an industry leader, recognized for its vision and execution, realized that its online presence didn't reflect its reputation offline, the sought-after company sought outside advice.
IDC Construction provides premier hospitality clients nationwide with a complete range of construction services. IDC has completed more than 200 construction engagements with budgets ranging from $500K to $50M for hotel leaders, including InterContinental Hotels, Marriott, Hilton and LXR Resorts.
Having billed $750M for projects in more than 40 states since its inception in 1995, IDC understands the demands of executing a hotel construction project while maintaining the operating hotel's appearance for current guests. They are skilled in all facets of renovations, including complete repositioning rehabs, property improvement plans, capital improvements, refreshes, and rooms, public spaces and exteriors.