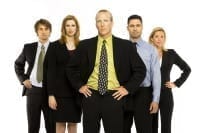 When You Can't Hire High-priced Marketing Experts, Fractional CMOs Provide Wholesale Value
As the marketplace and your customers become increasingly sophisticated, outsourced CMOs offer small- and medium-sized companies both high-level marketing counsel and the resources to execute marketing plans without paying six-figure salaries.
In what other ways can a fractional CMO bring value to your company? As objective, third-party advisors, fractional CMOs provide…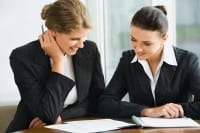 How Can You Be a Better Advocate for Your Clients?
Further to our post last week about the importance of collecting insights from customers and prospects to find out what you are doing well and what you can improve upon, this week, we are exploring ways you can show appreciation for your advocates.
Inspired by Wendi Alpine's recent post on client advocacy, we pose the following questions and ask you to reflect upon how they apply to your business.

How Do You Know if You Need to Restore Your Pluck?
If you are full, well-rested and financially strained, you survived yet another Thanksgiving holiday. As we begin December and look ahead to January, we shift our focus to 2014 planning.
Last week, Keith Finger, a B2B marketer and NicheLabs partner, shared his thoughts with us, which we would like to share with you. In his post, Keith highlighted the importance of tapping customers and prospects to for valuable insights into both what we are doing well and what elements of our marketing approaches need tweaking.
How do you obtain reliable, external input? NicheLabs welcomes you to share your thoughts on this topic one-on-one, as well.