NicheLabs will help consumers sell their scrap gold
Anyone who has ever tried to sell scrap jewelry to a precious metal dealer knows how confusing it can be. Prices vary from dealer to dealer. How does an inexperienced consumer selling an old broken gold bracelet know good from bad?
A start-up company operating under the name Area Gold Buyers intends to clear up the confusion and has selected Atlanta website design firm NicheLabs to build and launch its new website.

World leader in saline chlorination selects Atlanta website design firm NicheLabs to help step up its marketing
ChlorKing Incorporated, the world leader in saline chlorination, has changed the way commercial pools and spas are managed. With two patents and a third on the way, management decided it was time to change their strategy and their website and chose Atlanta website design firm NicheLabs to do the job.
ChlorKing has developed an on-site chlorinator that eliminates the need for expensive and potentially unsafe chemicals to control bacteria and algae. The current website was geared to educating American managers of commercial pools and spas about the technology and convincing them to consider it as a safer alternative to conventional chlorination.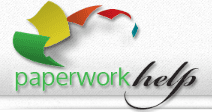 NicheLabs helps launch new company that helps people manage burdensome paperwork
Pamela Craven of Maysville, GA, has launched a new company – Paperwork Help, LLC – to help people do something they have neither the time nor the inclination to do – paperwork. And she has chosen Atlanta website design firm NicheLabs to create the website that will introduce her innovative new concept.
One thing Craven learned from her years as a business executive is that paperwork need not be on paper to be burdensome. Any complicated forms or basic bookkeeping can give people trouble. Paperwork Help, LLC, offers help with both personal and business paperwork.