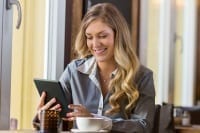 Why Grow Your Email List?
As much as we love social media – and as great as they are for engaging customers and prospects to build trust – email remains a highly effective tool for targeted messages to get a response for a specific reason. Isn't that what it's all about?
Generating a response only requires that you be relevant to customers and clients. This is the key to growing your list.
A blog post originally posted on Advertising Week Social Explorer provides a lot of really good tips for growing your email list. They should stimulate a lot of good, strategic thinking about whom your target is and the best ways to tie your product or service to your website and marketing tactics such as email and social media.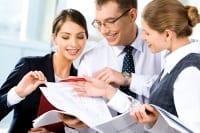 Build Trust in You and Your Business Through Communities
Back in the old days of marketing – the 2000s – businesses pushed out a lot of messages to customers, clients and prospects. That approach doesn't work as well anymore.
While you still need to push out information to introduce yourself and feed the marketplace as well as the search engines, it's the conversations in the communities of your customers and clients that help people trust in your business. The community dynamic is something you need to understand and embrace as part of your Continuous Improvement Process.
Technology has always played a major role in how businesses communicate, starting with newspapers and magazines.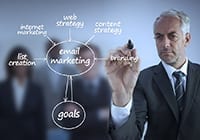 It's All About Them, Right?
We're all proud of our products and services, which we work so hard to develop and market to grow our businesses in the true spirit of entrepreneurialism. But sometimes, we get so wrapped up in what we offer that we lose sight of one key fact: The product or service has to work for the buyer. And here are some tips to help you connect to your prospects and customers.
To get your customers interested in what you're selling, make sure your sales message about them. The question they want answered is: Will this solve my problem? How will it benefit me?