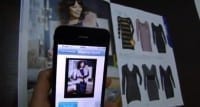 Let's Get Physical and Digital
The phrase, "blending physical and augmented realities" sounds intense, sophisticated and out-of-reach for most companies. In actuality, integrated marketing is well within your reach and could save your company money.
Customers and end users are highly receptive to mobile marketing, and companies are clearly responding. People are increasingly accessing, sending and sharing information with mobile devices. Year-over-year, Annual Wireless Data Traffic increased 69% in 2012. With U.S. mobile advertising up 220% in 2012, companies are leveraging these statistics by using mobile marketing to communicate with sales prospects and existing contacts.

NicheLabs Receives Cogent Message from Fellow Marketer
Today, 80 percent of mobile phone users send texts. Marketers who evolve at the pace of the rapidly-changing text messaging marketplace are in high demand and prevail.
Companies across industries seek and value text messaging and mobile app marketers who can provide both high-level strategy and in-market execution. One such company is Naples, FL based ActiveData.
With deep knowledge of the Short Message Service (SMS) market, ActiveData provides a platform that enables clients to control every aspect of the message flow, timing and logic of their text messaging campaigns.

Partner Spotlight: Bedford
Bedford helps business owners leverage their real estate investments to reduce taxes.  Managing daily business operations often trumps identifying and taking advantage of tax incentives.  Frequently, business owners undertake capital improvement, renovation, and new construction projects before understanding available incentives.  Property owners (or tenants) who are considering renovations, expansions, energy […]