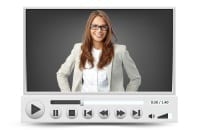 Projecting Video's Big Picture onto Your Content Marketing Plan
Video gets attention – big time — for SEO and website designers and users because it makes the website design more engaging. According to a video post by Scott Wiliford, CEO of vLink Solutions, YouTube is the third most-visited social media channel, trailing only Facebook and Google+ and ahead of Twitter. More than one billion unique visitors each month watch six billion hours of video. That's according to figures from the Content Marketing Institute.
Much of the reason that Content Marketers are uploading 100 hours of video every minute to help their SEO or website design is because video has become easy and inexpensive. Willford's company has packages starting at $200 per finished minute of production, with website welcome videos and video blogs typically 1to 3 minutes long.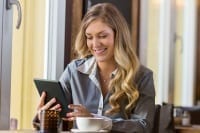 Why Grow Your Email List?
As much as we love social media – and as great as they are for engaging customers and prospects to build trust – email remains a highly effective tool for targeted messages to get a response for a specific reason. Isn't that what it's all about?
Generating a response only requires that you be relevant to customers and clients. This is the key to growing your list.
A blog post originally posted on Advertising Week Social Explorer provides a lot of really good tips for growing your email list. They should stimulate a lot of good, strategic thinking about whom your target is and the best ways to tie your product or service to your website and marketing tactics such as email and social media.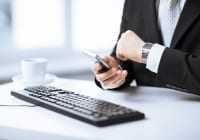 When to Send That Email (or Not)
"It was the best of times, it was the worst of times…" is the first part of the famous opening sentence to Charles Dickens' classic novel, A Tale of Two Cities. It's also the start of an answer to classic discussion about determining the best time to send an email blast or newsletter for your email marketing campaign.
Email can be a powerful tool for reaching customers and prospects, and it's still one of the primary ways for us to communicate even in an age with so many social media channels. You always improve your odds for success by sending that email – whether to a single person, a tightly targeted group or a huge mailing list – on the best day at the best time for that target to be receptive.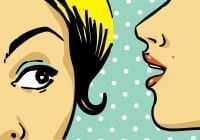 Word-of-Mouth Speaks Volumes
Word-of-Mouth Marketing has established itself as one of the most effective and cost-efficient ways for small businesses to get out the word about their products and services. In today's highly connected world, a good word-of-mouth strategy combines a number of techniques that are all designed to develop pathways that lead back to you.
Back when the Internet was coming into its own, word-of-mouth marketing was mostly a function of networking groups, some of which functioned – and still do – as lead-generation groups.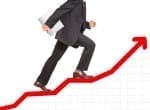 Why Should You Use Email Marketing?
Email marketing enables you to not only stay connected with your existing clients, but to reach new clients, as well. When you are relevant, topical, unique and innovative, you are rewarded with email subscribers who are motivated to share great information, deals, and savings with friends, family members and coworkers. The best incentive for having email subscribers that share your information is that they validate what you say.
While email marketing enables you to quickly, effectively and affordably reach your audiences, successful email marketing campaigns enable you to…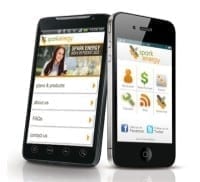 Fast, Inexpensive and Easy: Small Businesses Add Value by Adding Mobile
Small business is growing rapidly and fueling our economy. Therefore, small business owners must advance technically to continue to grow and prosper economically. According to the U.S. Small Business Association, 23 million small businesses account for 54 percent of all U.S. sales. Furthermore, small business job growth has exceeded that of big business by 12 million jobs since 1990.
As we noted in a prior post on mobile marketing, people are increasingly accessing, sending and sharing information with mobile devices. Year-over-year, annual wireless data traffic increased 69% in 2012. With U.S. mobile advertising up 220% in 2012, companies are leveraging these statistics by using mobile marketing to communicate with sales prospects and existing contacts.

Financial Client Utilizes NicheLabs' Portfolio of Marketing Services
Image isn't everything, but it certainly has a place in wealth management. A critical component of trusting and investing with financial advisors is the ability to identify and find commonality with both the firm's principles and principals.
logoAsset Preservation Advisors (APA) is a Registered Investment Advisor that specializes in managing high-quality, tax-exempt and taxable municipal bond portfolios for other registered investment advisors, family wealth offices and institutional clients.
Asset Preservation Advisors believes that there are inefficiencies in the municipal bond market, and it seeks to capitalize on them and add value through active management.