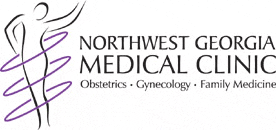 NicheLabs Leads WordPress Development for Medical Practice
U.S. healthcare is changing rapidly, and medical providers are compelled to evaluate their online readiness for the nationwide shift to digital medical information. A seasoned medical provider for more than 35 years, Northwest Georgia Medical Clinic (NWGA) recently hired NicheLabs to convert its current website to a WordPress content management system (CMS). By implementing a WordPress CMS, NWGA will have full ownership and control of its website and will be able to make efficient, effective and frequent updates.
logo
In addition to redeveloping its current website, NicheLabs will also develop a secure, password-protected section of NWGA's website. The medical provider's goals in developing this secure area are two-fold.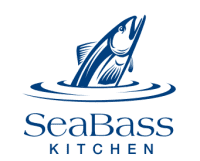 NicheLabs Puts Atlanta-based Restaurateur on the Map
When a company is new to a community, building awareness is critical to its success. In our digital world, if the company doesn't exist online, for many consumers, the company doesn't exist at all.
Providing visitors with fresh seafood in abundance, SeaBass Kitchen, new to the Sandy Springs community of Atlanta, GA, offers a refreshing alternative to other restaurants. The new Sandy Springs neighbor needed to create a website to appear in online search engines, share menu and contact information, create memorable first impressions, and enable patrons to make reservations online.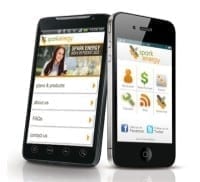 Fast, Inexpensive and Easy: Small Businesses Add Value by Adding Mobile
Small business is growing rapidly and fueling our economy. Therefore, small business owners must advance technically to continue to grow and prosper economically. According to the U.S. Small Business Association, 23 million small businesses account for 54 percent of all U.S. sales. Furthermore, small business job growth has exceeded that of big business by 12 million jobs since 1990.
As we noted in a prior post on mobile marketing, people are increasingly accessing, sending and sharing information with mobile devices. Year-over-year, annual wireless data traffic increased 69% in 2012. With U.S. mobile advertising up 220% in 2012, companies are leveraging these statistics by using mobile marketing to communicate with sales prospects and existing contacts.

Atlanta's Fastest Growing CPA Firm Engages NicheLabs
NicheLabs has partnered with Bennett Thrasher, a top five accounting firm in Atlanta, GA to re-architect and redesign their current website. In addition to front-end aesthetics, NicheLabs will also develop search engine optimization (SEO) strategies for the firm. The two companies are collaborating on website design, layout and SEO integration to increase search rankings, awareness and traffic for the market leader.
logo
Guided by the philosophy that "multi-faceted challenges demand multi-dimensional thinking," Bennett Thrasher's full-service offerings and cross-disciplinary collaboration yield actionable solutions for their client's needs. The company consistently receives accolades for their approach and intellectual capital.