To App or Not To App? There's an Answer for You
By Todd Withrow Being online is a given for any company, from a mom-and-pop shop to a Fortune 50 corporation, and Google rewards each one of them, regardless of size, by checking for their ability to be found by mobile phones and devices. If you have a responsive website – one that's developed to work […]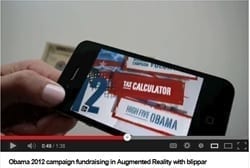 Up High…Down Low…Too Slow!
If you have ever met anyone famous, you understand the nervousness and excitement that accompany the experience.  However, once you've met him or her, how can you prove your story?  Imagine showing your friends that you met the President of the United States.  Better yet, wouldn't you love to brag about how the two of […]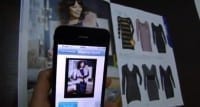 Let's Get Physical and Digital
The phrase, "blending physical and augmented realities" sounds intense, sophisticated and out-of-reach for most companies. In actuality, integrated marketing is well within your reach and could save your company money.
Customers and end users are highly receptive to mobile marketing, and companies are clearly responding. People are increasingly accessing, sending and sharing information with mobile devices. Year-over-year, Annual Wireless Data Traffic increased 69% in 2012. With U.S. mobile advertising up 220% in 2012, companies are leveraging these statistics by using mobile marketing to communicate with sales prospects and existing contacts.

NicheLabs Receives Cogent Message from Fellow Marketer
Today, 80 percent of mobile phone users send texts. Marketers who evolve at the pace of the rapidly-changing text messaging marketplace are in high demand and prevail.
Companies across industries seek and value text messaging and mobile app marketers who can provide both high-level strategy and in-market execution. One such company is Naples, FL based ActiveData.
With deep knowledge of the Short Message Service (SMS) market, ActiveData provides a platform that enables clients to control every aspect of the message flow, timing and logic of their text messaging campaigns.