Cautionary Tale: Beware of Shortcuts When Using Stock Photos
NicheLabs has heard from frantic clients who have received The Letter. Sent by Getty Images, a leading provider of digital media, this letter identifies and penalizes unauthorized users of Getty Images' photographs. We believe our clients and industry contacts can benefit from a deeper understanding of the consequences for using, but not paying for, stock photos.
You Will Get Caught and You Will Pay

Partner Spotlight: Miller/Hamilton Companies
Miller/Hamilton Companies is a branding firm that generates cohesive, aligned messaging across marketing outlets. The firm's leaders believe consistency in imagery, messaging and tone across marketing outlets is imperative to building and strengthening brands.
With a combined 25 years of brand building experience, Miller/Hamilton Companies' co-founders, Stephanie Miller and Tyler Hamilton, are skilled in advising interior design, fashion and accessory clients in the areas of collateral development, public relations, advertising and media buying, digital media and strategy development. With offices located on Madison Avenue in New York City and in Winston-Salem, NC, Miller/Hamilton Companies serves clients along the eastern seaboard and across the country.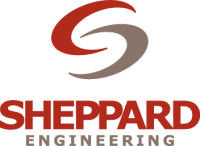 NicheLabs Aides Engineering Firm in Expanding its Footprint
Sheppard Engineering, a full-service engineering firm, has recently engaged NicheLabs to develop its online presence. Based in Atlanta, website design firm, NicheLabs, will design, develop and launch the Sheppard site.
Celebrating ten years of engineering success, Sheppard has flourished because of its strong client relationships, repeat business opportunities and competitive advantage. Although the company is Atlanta-based, they serve clients nationwide across industries, including chemicals, pulp and paper, waste water treatment, pharmaceuticals, environmental, industrial power and manufacturing.