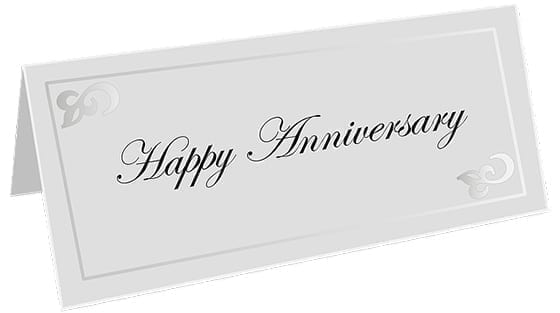 Our 10 Years in Business
NicheLabs is 10 years old this month! As with any 10-year-old, it's a time to celebrate, and it's a time to look at a long, wide-open future.
First, let's celebrate our accomplishments.
We have served nearly 1,000 clients of all sizes in diverse markets in our 10 years. Their websites are our most visible work, but we have provided the behind-the-scenes tools that lead to the growth of businesses, especially the technology tools, which continue to open more opportunities for businesses of all sizes by allowing them to better identify targets and deploy tightly focused marketing programs to convert qualified prospects into buyers.
Those tools include SEO – search engine optimization – programs that help clients choose the best possible keywords in their website content to match the needs of people searching for information, and PPC – pay per click – programs that use the same programs for search engine advertising platforms. Together, they can work with social media, email and content marketing programs to help any business get in front of the most interested prospects anywhere in the world.
We have always had a strong sense of entrepreneurialism, combined with a team of people who bring a diverse set of creative and technical expertise to our clients. Technology by itself is a tool that sits on the shelf. Technology becomes a powerful tool only when put in the hands of skilled professionals who understand how a business needs to craft a strategy and build the visual and verbal message to carry it out.
Developing and strengthening that team over our 10 years is one of our key accomplishments, and it was one of my early goals in establishing NicheLabs. Before establishing NicheLabs, I was fortunate enough to build the "Best Portfolio" in 1998 while majoring in multimedia and computer animation at the Art Institute of Atlanta. I parlayed that into a job as a full-time production artist with a securities software development firm. Soon after, I was tasked with building a marketing department, which was spun off as a separate subsidiary.
As a corporate executive, I grew to appreciate the benefits we give our clients by having a team of people who enjoy working together with a shared vision of giving our customers better service. That goes beyond just responding to phone calls and emails. It encompasses leadership by taking the initiative to recommend marketing strategies and tactics that are tied to each client's business goals.
Our people have helped NicheLabs' clients extend their reach by combining proven communications vehicles such as advertising, public relations, newsletters and brochures with rapidly evolving technologies for software and hardware. Multiple marketing channels enable our clients to get their targeted messages to more prospective buyers using devices – computers, smartphones, tablets and even TV – that the prospects are most comfortable with for seeing and responding to them.
In bottom-line terms, we have developed the ability to help our clients convert targeted traffic to real dollars.
Our accomplishments and the education on which they're built provide us and our clients with a solid foundation to go forward. We see three major impactors on your growth and ours as we move forward. We both use them now, and we will evolve with them to build more efficient marketing processes.
The first impactor is Google. It is the most dominant search engine in the world, and as it continuously evolves, it sets the standards for all search engine activity. We can address many specifics about what we can do together to work more effectively with Google's ever-changing search algorithms, quality standards and suggested marketing tactics. While some people groan every time Google makes a change in its operations, we see those changes as ways to help our clients better define their targets and refine their messaging to reach them. That's where our people will help you strategize to meet your business goals.
The second impactor is mobility. Your prospects and ours are no longer tied to a desk when using the Internet to research products and services and make buying decisions. More searches are now done on tablets and smartphones, and that makes it necessary for all businesses to have responsive websites that can work with a mobile device. Responsive websites are programmed to work with Apple and Android operating systems for tablets and phones. They adjust the content for easier reading and navigation, and they make it easier – if not possible – for people to transact business. Many consumers use mobile devices to make purchases or reservations, connect by telephone with a tap to talk to a business or to pop up a map and get directions that use apps such as Google Maps or Waze.
In addition, responsive websites get higher search rankings from Google and other search engines. With a responsive website, you can take advantage of Google + to expand your ways of communicating with customers and prospects – and improve your search rankings.
But wait, as they say. There's more. Newer capabilities will help create new marketing channels as they become more refined and gain more users.
Right here in Atlanta, for example, the Braves and Falcons and their technology partners are going to use mobile applications to let fans make more extensive use of their devices. Those uses can range from ordering food and drinks to using subscription services to get additional information and watch videos of the game they're attending or games in other cities.
Sales reps are using more Internet-based mobile applications to check inventories when selling to their customers or helping with other customer-service needs. Even within manufacturing facilities, more and more enterprise systems are going wireless, using combinations of phones or tablets tied to Wi-Fi and cellular networks to control their production and accounting processes at the same time.
All of this mobility will work its way into new marketing capabilities for businesses of all sizes.
The third impactor is social media. Facebook, Twitter and YouTube are known by just about every person in the world who has access to the Internet, and each medium has been used effectively to market products and services. People form online communities to share their likes and dislikes through Facebook and Twitter, for example, the ability to share YouTube videos drives highly creative video content that people love to share – many times on mobile devices. (Note the connection with the previous impactor.) Instagram and Google + are two more social media that allow marketers and their fans to post and share content, and it's likely that more social media platforms will be hitting a screen near your prospects very, very soon.
Ratings websites are another category of social media. Not only do they grow in number, they also affect your Google search rankings (see the first impactor). Good reviews get you more click-throughs to your site, building traffic that you can convert to sales. And, of course, more click-throughs can raise your search rankings and make PPC campaigns more effective.
As much as my team and I have enjoyed the first 10 years of NicheLabs, we look forward to combining our experiences with future developments – whatever they may be – to grow and serve you over the next years. As happy as we are to reach this milestone, we are excited about the future.
If you'd like to join us in our marketing journey, we invite you to contact us at 888-978-9254, or by sending us an email using our website contact form. We can also help expand your universe with news coverage and validate your customers' context with your website, SEO program or other marketing activities. We love to talk about marketing, best practices for SEO programs, brand messaging and content strategy.