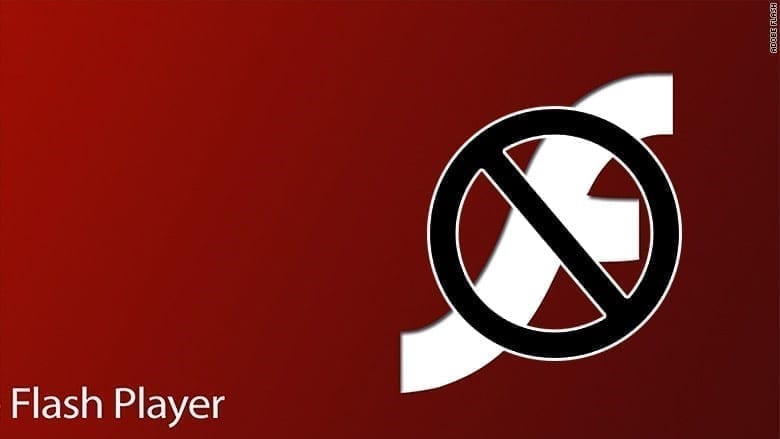 Flash is More than Bad for Good SEO – Firefox Now Blocking Flash
Mozilla, the makers of the second most popular web browser in the world, decided that their Firefox web browser would block flash by default on July 14. If you are concerned about your Google Search ranking and your SEO program, you've likely removed Flash animation for your website because Apple doesn't play Flash; the resulting visitor experience will impact your SEO ranking, and we all know how valuable the Google page ranking is.
Initially this was thought to be a permanent stance, but their support team leader Mark Schmidt amended his statement to make it clear that this is a temporary measure until Adobe fixes the lingering security holes in their Flash Player.
Regardless, the fact that they would implement such a drastic measure as completely disabling the player means that the writing is on the wall for the much maligned Adobe Flash Player. Hacking teams continue to find more zero-day vulnerabilities in the Flash Player plug-in, Facebook is actively calling for its death outright, and experts are actively encouraging users to remove Flash Player from their computers entirely. Below are our thoughts on how this technology — once such a staple of the internet — got here, and what you need to consider to protect your business going forward.
Many view Adobe's Flash technology as a walking corpse for the last decade, struggling to hold onto the last vestiges of life. Many remember Steve Jobs' passionate commentary on Flash and why his company's mobile devices would not support the technology, which represented a climax to a long series of blunders and failures by Adobe to release versions of Flash that could be more energy efficient and function properly on mobile devices. Despite the cries from a Flash-loving public (and lots of developers that built their careers using Flash), Adobe's Flash Player continued to struggle with security, efficiency, battery life, and reliability.
While we have witnessed Flash being phased out of virtually all major websites in favor of HTML5 and WordPress solutions, Flash can still be found in websites that haven't been redesigned in a few years and want to do SEO for Google and Yahoo! Now we're seeing what looks like the acceleration towards the death of the technology entirely as Mozilla and Facebook's leaders focus on ending support for the greater good of all.
The best way for your company to prepare to live in a completely Flash-free world and help your SEO program?
Inspect your website. There is always a better way than Flash to serve media content or cool animations. If you have a video/audio player on your site that hasn't been updated in a few years, there's a good chance it's a Flash-only player that needs to be replaced.  As you replace the player, have you SEO specialist or SEO advisor apply your keywords to your replacement solution.
Remove or disable Flash from your local computers. It's a security risk that isn't worth the risk anymore. Consider this your call to action. The fewer security vulnerabilities you have in your business computers, the better. (see instructions below)
Some of these solutions and implementations may be beyond the scope of things your business has the time or skill to implement internally. In those cases, we recommend reaching out to experts like those on our web development team here at NicheLabs who can review your website, provide recommendations on how to move forward, and execute the final plans to make your website modern and Flash-free. Most top SEO agencies can do this; some of the smaller SEO agencies that rely on gray-hat tactics will not. You and your company can have peace of mind knowing that your website and its content will be viewable by every person in every web browser without incident and assured that your site properly represents your company. At NicheLabs, we've been designing and developing Flash-free websites for years for this very reason.
No matter whether you hire a company like NicheLabs or DIY a solution internally, the important thing is that you do something.    While top SEO agencies recommend a variety of tactics to rank high with Google, we must balance those with user experience. SEO programs may push you to get citations or backlinks yet replacing Flash is important for you to continue to serve content to desktop/laptop browsers in the future as well as help mobile users (those using iOS and Android devices in particular) for whom Flash has never properly worked. Don't be the last website to remove Flash elements from your website.
How to Remove Flash from your Local Computer
Chrome (Windows)
On a Windows, Mac, Linux or Chrome OS installation of Chrome, type "chrome:plugins" into the address bar, and on the Plug-ins page look for the "Flash" listing: To disable Flash, click the disable link (to re-enable it, click "enable").
Other Windows Browsers
Windows users can remove Flash from non-Chrome browsers from the Add/Remove Programs panel, and/or using this Flash Removal Tool. Note that you must exit out of all Web browsers before running the tool. To verify that Flash has been removed, visit this page; if it says your browser needs Flash, you've successfully removed it.
Mac
Mac users can find instructions at AppleInsider.
If outright disabling Flash is too big a step for you or your business initially, you can opt to install "click to play" plug-ins that will only allow a Flash player to run if you click on its window. You can read about how to implement click-to-play here.
Regardless of how involved you are with an SEO agency, or your SEO program, this clean-up is recommended for security purposes. To speak with our team, please email us using our website contact form, or call us at 888.978.9254