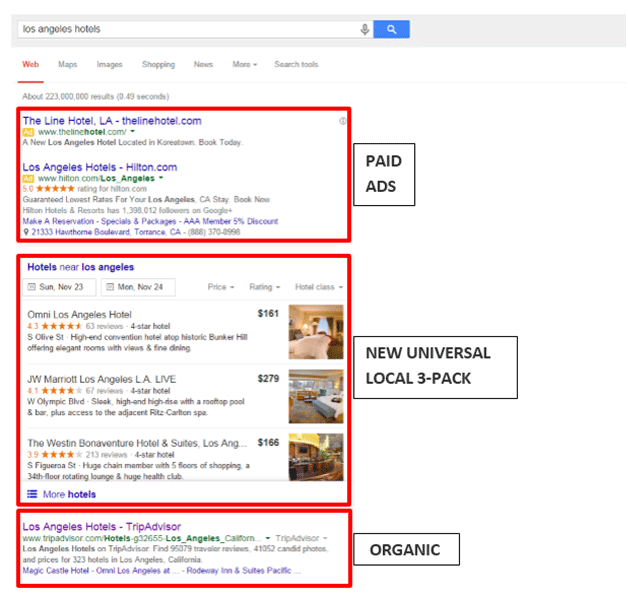 Get the New Google Snack Pack with help of Top SEO Agencies
If finding new customers wasn't hard enough, businesses using Google SEO to be found online have more changes to deal with.  If you derive business locally, whether you use a top SEO agency or do this in-house, the Google Snack Pack needs to be in your vocabulary.
SEO agencies routinely developed SEO programs to get their clients in to the 'Google map' which had up to 7 business names, addresses, phone numbers and Google Star ratings.  Alas, Google continues to evolve to maintain its market dominance, started replacing the 7-pack with a 3-business 'Snack Pack'  on August 7th  — so now you should see it for all keywords and in all countries.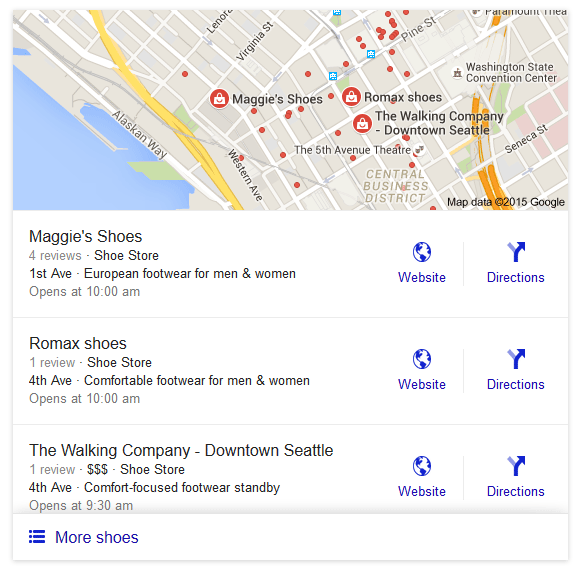 First Step:  Accept Reality
Google has made the following changes, and, anyone wanting to be found locally will, well, just deal with the impact on their SEO program.
Exact Addresses Removed, instead only listing the street name.  This requires a searcher to either click through to the website or the map listing in order to get the exact address.  It's a plus if they go to your website.
Phone Numbers Removed, which is another good thing.  Searchers now need to click through the listing or get the number from the website.  The mobile version doesn't display the phone number but does have a "Call" option for each listing.
Google+ Links Removed even though Google has pushed for local businesses to claim their page officially.  More to watch about how this plays out.
Store Hours Added, and it will show "closed" depending on the time of day of the search.
Reviews No Longer Labelled "Google Reviews," they are simply called "reviews" with the number of reviews for each business still included.
No "Flyouts," which occurred when you scrolled over local listings to see the local card for the business displayed on the right hand side.  You have to click through to a secondary local page to see the local info.
Bigger More, meaning the "more listings" in the 7-pack was often overlooked.  With the Snack Pack, a "More" and menu icon receives a panel immediately below the 3 listings, so searchers looking for more local businesses will find the list easier.
Second Step: Update Your SEO Plan to Benefit from the Change
Whether you do this in-house or use a top SEO agency, do something.  The SEO rules have changed for local businesses.  Somebody has moved your cheese.  As Spencer Johnson wrote in Who Moved My Cheese,
Adapt To Change Quickly
The Quicker You Let Go Of Old SEO, The Sooner You Can Enjoy New SEO
Change
Move With The SEO
Enjoy Change!
Savor The Adventure And Enjoy The Leads Of New SEO!
Be Ready To Change Quickly And Enjoy It Again
They Keep Moving The Cheese
If there is revenue in your local market, your SEO programs need to be updated.  We invite you to contact NicheLabs to learn more about SEO programs and SEO tactics that can be customized to your business, as well as website design, website development, social media and email marketing programs. You can email us using our website contact form, or call us at 888.978.9254.