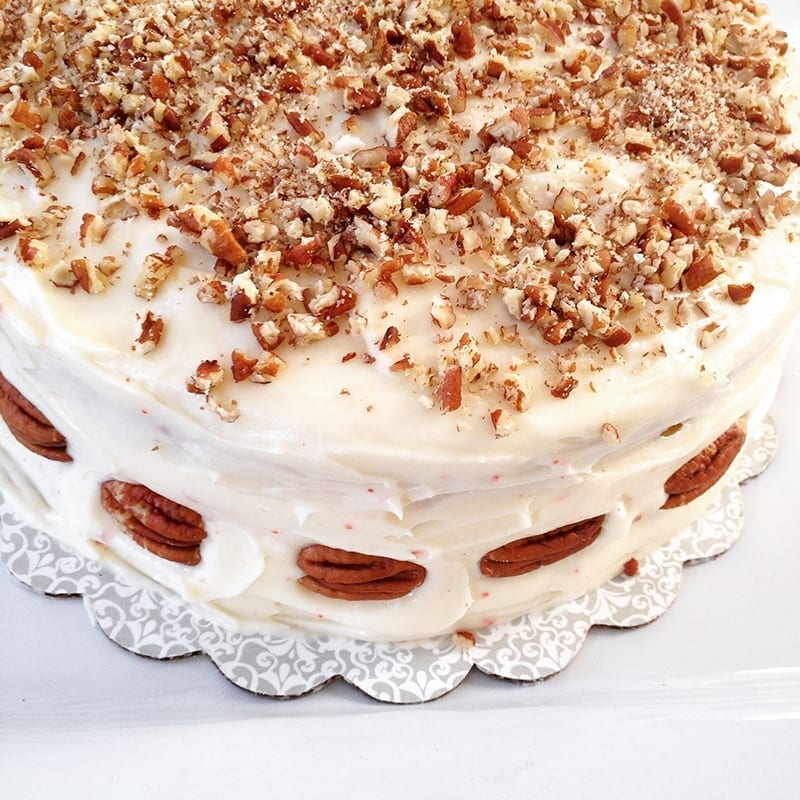 New Mouth-Watering Website Makes Ordering as Smooth as Mama's Red Velvet; A Small Business Revamped
Whether you consider yourself a walking sweet-tooth or not, lay eyes on the "fresh goodness" baked by Red Velvet Mama, and you will be INSPIRED…because "Life is Too Sweet!"
This doctor turned baker is an expert in comfort whether in the form of flour, sugar, and butter, or sweet words of advice. Doctor Teresa Horne, Ayers (Red Velvet Mama) took a detour from her career in education and counseling to follow her passion as a Life Liberation Coach. Inspiration to bake (fueled by her daughter) fermented during this journey and rose to perfection when she opened her Red Velvet Mama bakery in Lithonia, GA in 2013.
Teresa's rosy disposition makes her famous confections even sweeter. Her cakes, whoopie pies, cupcakes, and "Mama OMG Jars" are often paired with an inspirational tip (or two) to help her customers "live their best lives."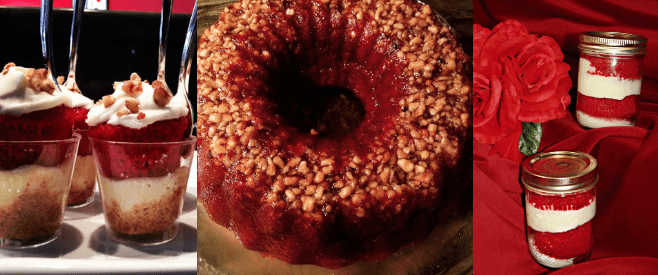 When NicheLabs met Red Velvet Mama, this "Best of Atlanta Desserts" award-winner had a website that was working against her. Her ordering system consisted of manual ordering and invoices. She wanted the customer's ordering experience to be more automated and eliminate the possibility of one big issue they were facing; orders being placed but not received. Part of the fun in eating sweets is how pretty they look before we devour them; Any baker's website should look as tempting as its product. Its stale appearance begged for NicheLabs to lay the icing on thick.
Now, Red Velvet Mama's website shines like her "Rum-Release" Bundt Cake!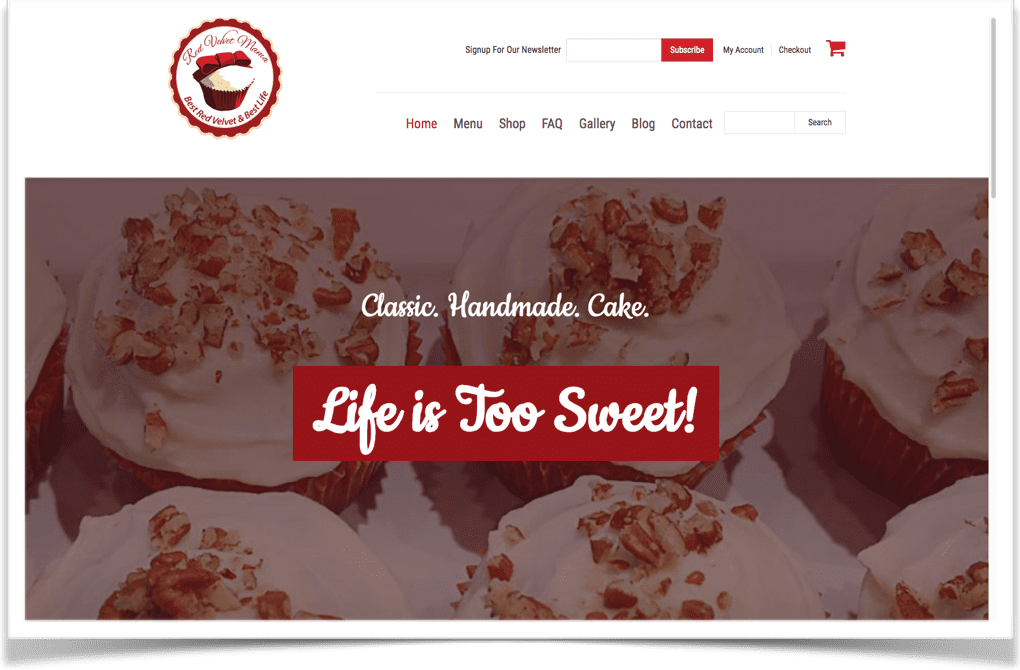 A complete redesign and rebuild brought this website up-to-date with a polished, professional, and cheery look that is true-to-brand. An e-commerce shopping cart allows customers to buy seamlessly online. Their CMS (content management system) allows Red Velvet Mama and staff to make changes to the site on their own. This is vital to their business as their offerings differ every day. Customers are able to create an account and complete the ordering system as follows:
Choose Product Type (Cakes, Whoopie, etc.)
Choose Quantity
Choose Flavor
Check Out
…Simple & Sweet! Their shopping cart includes Inventory Control, so they can be alerted when the cake jars sell out and it is time to bake!
Customers can order on their mobile devices!
RedVelvetMama.com presents itself on any mobile device for easy ordering on-the-go; Busy professionals or parents can have their next staff or birthday party covered in a snap. It includes a blog that is tied to all Red Velvet Mama social media accounts, allowing them to share events or promotions, and accommodating their equally important mission of inspiring others to live their best lives.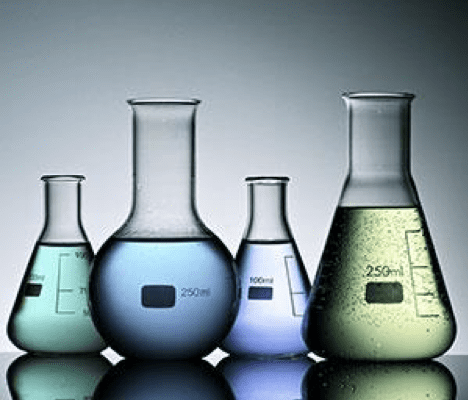 It's All About Chemistry
RedVelvetMama.com emulates Teresa's devotion to the comfort of her customers through all things Red Velvet and daily servings of inspiration.
Using a highly analytical approach to engage our client's audience, we Analyze, Advise, and Execute, turning client branding and all that it encompasses (web design, search engine rankings, etc.) into a results-driven science. Skip the experiments and give your prospects and clients the results they crave by contacting NicheLabs today.