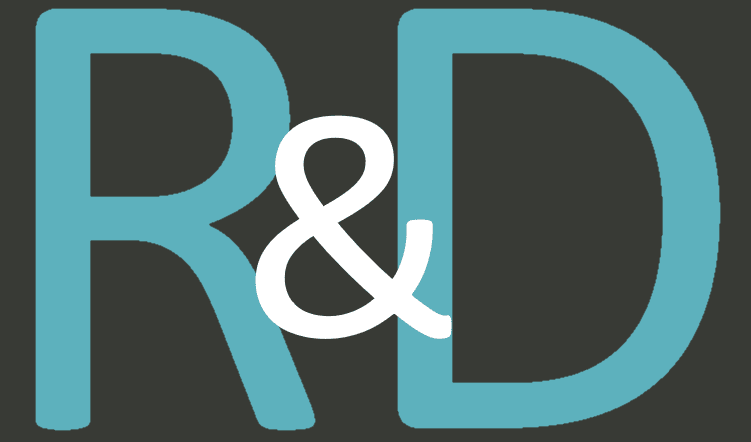 The Type of R&D That Small Businesses Can Really Use
If you are looking to grow your business to find more clients, customers or patients without spending a fortune, then the tactic that my friend Steve Clements of The Medical Practice Resource Group uses is something you should consider.  It applies to many parts of your business, including SEO.
It's the other R&D, not research and development.  Steve calls it, "Rob and Duplicate."
Now that you've had a chuckle over how small/mid-sized businesses might do R&D, let's take a look at how this applies.  First, we are not suggesting or encouraging anything illegal or unethical, as the name "Rob and Duplicate" might imply.  What we are suggesting is to make time to understand your competition, and if something is working, what you can you learn from it.  Can you duplicate it in your own way?
This applies to product or service offerings as well as promotions, SEO tactics, Google AdWords campaigns, social media programs, and even email.
Before you spend much more on an SEO program or Google Adwords campaign, we recommend an analysis of your competitors.  If you haven't checked lately, as in the past 6 months, take a look around.
Learn what your leading competitors are doing.  R&D.  Does it make sense to follow the leader using tactics similar to them?  That's R&D.  Or does it make sense to go around the flank, using tactics that they aren't doing?  Video can be a key flanking tactic, and so can creating content that is both interesting to your reader and interesting to Google's algorithm.
We sometimes refer to this as "reverse engineering" a competitor's marketing program.
Paid search: What keywords are they using?  What offers?  What's on their landing page(s)?
Backlinks: Because backlinks are critical to currently successful SEO programs, are there sites that would also backlink to you — particularly the media?  Are you purchasing ad media that will include a backlink to help your SEO program? Do you have a partner or vendor that they don't have that can provide a backlink?  It's all fair within strong SEO programs.
Blogging: Are you sharing your quality blog content so that others will make reference to what you said, and link back to you?
The list of what you can learn by reverse engineering your competitors' marketing can guide you to do R&D, go around the flank, or both.  The team at NicheLabs invites your inquiry and conversation about the results of your R&D, or if you want us to gather the intel for you, and then create a go-forward plan.  It's what we enjoy doing.  To speak with a NicheLabs professional, send us an email using our website contact form, or call us at 888.978.9254.