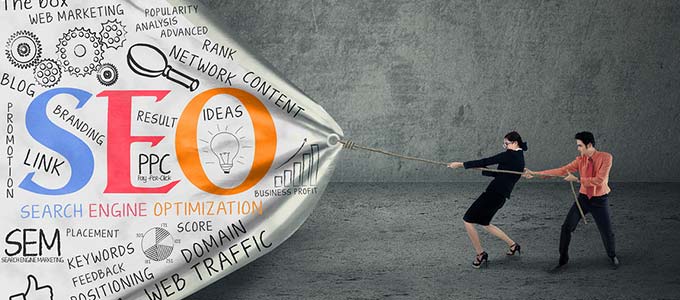 What Starbucks and McCafé Teach Us About Great SEO
Like so many companies that want more customers, clients or patients, a business owner asked their web design company if they did SEO.  Not just do SEO — could they do great SEO so that they could see results and track ROI.
When the web design company said yes, the business owner asked for a proposal while also responding to the near daily email invitations to improve SEO or paid search performance.  The business owner now had multiple proposals.
This is where Starbucks and McDonalds McCafé come into the picture.  Both are coffee, and both are methods to ingest caffeine.  So why do literally millions of people pay daily for Starbucks coffee instead of the lower priced McCafé?
People will tell you it's the overall experience.  We'll tell you it's the personalization that makes the experience.  Both offer drive-thru service plus in store purchasing.  The difference is how the order is taken and how your individual coffee is prepared by the Starbucks barista or the McDonald's employee.
Likewise, SEO programs can be personalized to your business, your market and your strategy (the Starbucks way) or as a boilerplate (the McDonald's way).
If you are a high volume company with low value customers with only modest competition, then a boiler plate will work for SEO.
If you have high value customers, particularly if want repeat customers, then the Starbuck's way for great SEO is worth the extra money.
Great SEO done cheaply can include content written about your services that are merely words on a page instead of words that are engaging conversation or thought leadership. Great SEO done cheaply can include paid search like Google AdWords without A/B testing and without constant updates of negative keywords.
What you can learn about great SEO from Starbucks and McDonalds is that Value is part of your decision making process.  ROI is not about the cheapest; ROI is about the biggest return.  NicheLabs invites you to learn more, whether by scheduling an initial conversation or reading more online.
NicheLabs is a leader in the online marketing and website development space with a long-term commitment to its customers and their niche markets. To speak with our team, please email us using our website contact form, or call us at 888.978.9254.