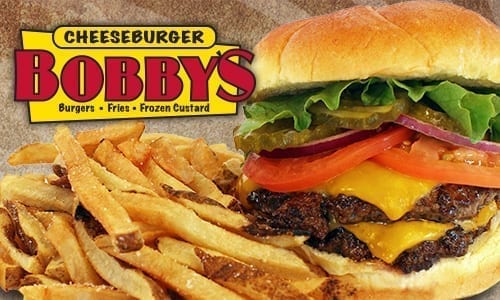 BYOB Company Hires DIFY Advertising Agency NicheLabs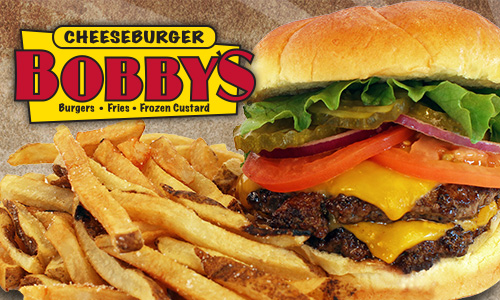 About the Company:
Richard and Bobby Stole founded Cheeseburger Bobby's in 2007 with a common goal in mind: to bring the freshest ingredients and an inventive menu to a quick, casual dining experience. The custom options at Cheeseburger Bobby's is what makes the restaurant a breakthrough concept. Whether a gourmet burger-made with never frozen meat-or a classic hot dog, Cheeseburger Bobby's has the wide variety of toppings that allows you to truly BYOB (Build Your Own Burger).
If your meal isn't unique enough yet, try switching up your dessert from regular old ice cream to the creamiest, freshest frozen custard. Just make sure you don't let all of these innovations make you forget your burger's other best friend- the crispy classic, fresh-cut fries.
Client Challenges & Goals
Cheeseburger Bobby's is a great concept in need of effective marketing strategies that reflect what makes the restaurant stand out from other restaurants in the area. It is important that those looking at a glance do not perceive the restaurant as something it isn't-just another fast food chain. Cheeseburger Bobby's chose DIFY (Do It For You) company NicheLabs to help them get this point across in as many fresh and creative ways as possible. We handle much of their marketing needs with a focus on ad design.
NicheLabs Proposed Solutions for Cheeseburger Bobby's
Our Atlanta headquartered internet marketing team provides Cheeseburger Bobby's with a plethora of digital and print advertisements and promotional items such as:
Billboards
Bus-Stop Ads
In-Store Posters
Coupons
Direct Mailings
Newspaper Ads
Stickers
Social Media Images
Website Updates
Many of these materials cut right to the chase by depicting juicy cheeseburgers, sizzling hot dogs, crispy fries, and creamy frozen custards and custard shakes. Print ads often contain a coupon. Our goal is to continue showing the public why they would choose Cheeseburger Bobby's over the standard, run-of-the-mill burger joint and to remind repeat customers why they did.