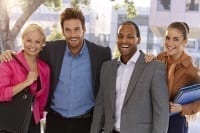 Capitalizing on Your Good Work and Goodwill — Get Testimonials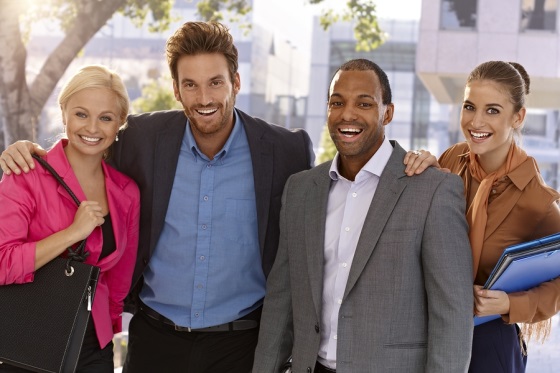 Testimonials are the lifeblood of referral marketing. Many customers and clients are happy to give them when you do a great job or provide outstanding service on a project or over the long term.  Sadly, few companies  then put them in the right places to capitalize on them. 
Building a good testimonial requires more than just doing good work. A blog post by Cairril Mills, owner of a design and marketing firm in Bloomington, IN, goes beyond the obvious. She advises approaching the clients who are like those you really want to work with and make sure they have a compelling story to tell. Then, interview people most likely to impress the prospects you want to impress. Get them to describe the problem or need they had, how your business helped them solve that problem or fill that need and the benefits gained from their relationship with you.
The best way to get the testimonial is to do a video interview. Focus on your customer's or client's face – or faces if you're interviewing more than one person – and engage them in a conversation. You want them to tell a story, not recite a bunch of answers. As you engage them, give them time to talk, and don't worry about too much silence; it will help your editing.
If you can't do a video interview, you can easily record a phone conversation and display a static picture or series of related images while the audio is heard.
A good line of questioning should include:
What was their pain point?
What were they doing  about the pain point before working with you?
How did you help them identify their problem or need and implement your solution?
What were the specific benefits?
Once you have their story, you can tell it in a number of ways in a number of places. A blog by Kristi Hines, list six different places where you can post testimonials – each serving a specific purpose. They are:
Facebook Reviews
LinkedIn Recommendations
YouTube Videos
Local Search Directories
Niche Trade or Industry Review Sites
Google Alerts and Social Mentions
Local search directories and niche review sites require that the reviews be genuine – written and posted by the actual reviewer. You also need to monitor those review sites so that you can respond to negative reviews to head off major problems. (That's the downside of opening your business to reviews; however, we can tell you is it well worth it.  In many cases, a negative review can be turned in to a very, very positive review; there's not space in this article, so ask us how)
If you've served your customers and clients beyond their expectations – and offer them an appropriate reward – you should be able to collect testimonials that can motivate your targeted prospects.   
NicheLabs can help you develop a strategy for testimonials and then set them up on your website and social media channels helping you nurture your community and monetize your goodwill.
We are a full-service agency for businesses that don't have a CMO or VP of Marketing or that don't have the people or time to develop websites and digital/ direct marketing campaigns. We have the resources to help you develop an integrated marketing communications program that includes social media, website content and email marketing for a total marketing communications and digital solution. And we'll help you make decisions you can live with.
For more tips and insights about digital marketing advancements, connect with us on Facebook, LinkedIn or Twitter or subscribe to our monthly newsletter to read summaries of our weekly posts.
To speak with our team, please Email us at sales@nichelabs.com, call 888.978.9254, or if you are mobile, visit us on your smartphone. When you and your customers and clients have good stories to tell, NicheLabs can help make sure they're seen and heard.