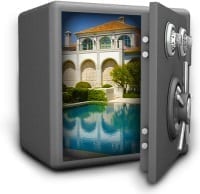 Creative Web Design as a Customer Magnet – How NicheLabs Strengthened the Attraction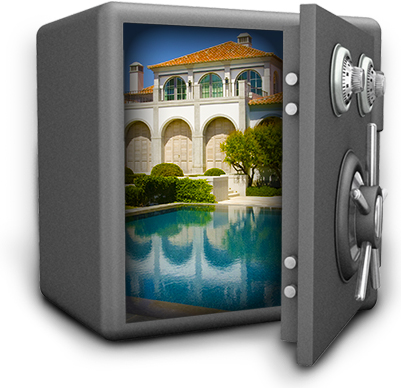 A really strong website appearance clamps visitors to your site, tightening the "stickiness" that helps your SEO and increases your likelihood of getting more business.  That holds true for any small business, and it's really critical if you're targeting  clientele that are not local.
That was the challenge Laurie Schemenaur faced when she opened Safe N Sound Home Watch and Personal Concierge on Florida's west coast. She needed  to attract and hold out-of-state owners of high-value second-homes. She needed a website that would give them peace of mind and remind them of her full service offerings.
Laurie told us that she needed to differentiate her company from the many businesses that had "popped up" after out-of-town owners started asking neighbors to keep an eye on their homes.  She wanted a creative website design that would compellingly feature her professionalism, including her attention to detail, integrity and commitment to going above and beyond the normal expectations. She needed to highlight the ways in which she applied "resort management techniques" to keeping clients' homes safe and sound, such as background checks she does on all employees, the use of certified and licensed contractors and even that she has a mechanical engineer on staff.
NicheLabs helped her with clean, creative website design that told her story and provided reassurance for owners of second homes. Our homepage design fed the emotion that second-home owners have for their prized getaways and addressed how her company can relieve their poignant pain points. We helped Laurie tell how she makes sure homes look occupied at all times and that emergency problems are fixed seamlessly. And when her clients show up at their homes to get away from work and cold weather, we showed how her business gives them a really warm feeling.
And because companies with out-of-state prospects and customers rely on searches to find their name during a hasty search, it's very important to make sure SEO is in place to turn up your website on the first page of the search.
Our previous work had already been an attraction for her.  "When we saw the NicheLabs name at the bottom of a similar company's home page, we initiated the contact," Laurie says. "We felt there was a connection with NicheLabs in making our vision a reality."
By giving Laurie a website that she can use to attract business, she, in turn, is turning on the force field for us.
"We have already recommended them (NicheLabs) to other companies in our area," she says, and that's what strong websites do: create customer magnets.
NicheLabs can work with you to create your unique look to tell your story more compellingly. We are a full-service agency for businesses that don't have a CMO or VP of Marketing or that don't have the people or time to develop websites and digital/ direct marketing campaigns. We have the resources to help you develop an integrated marketing communications program that includes social media, website content and email marketing for a total marketing communications and digital solution. And we'll help you make decisions you can live with.
For more tips and insights about digital marketing advancements, connect with us on Facebook, LinkedIn or Twitter or subscribe to our monthly newsletter to read summaries of our weekly posts.
Call NicheLabs for a creative website design that draws attention your marketing effort and customers and clients to your business.To speak with our team, please Email us at sales@nichelabs.com, call 888.978.9254, or if you are mobile, visit us on your smartphone