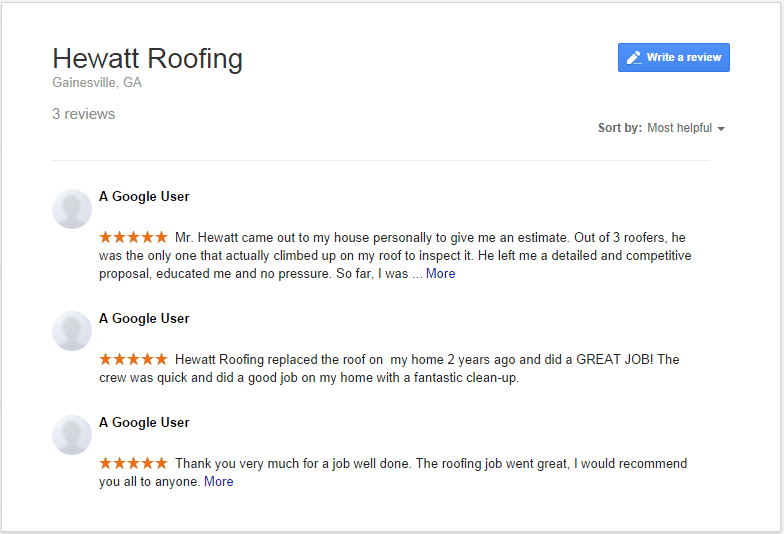 Earning Gold Stars for Local Google Reviews Raises Your Search Ranking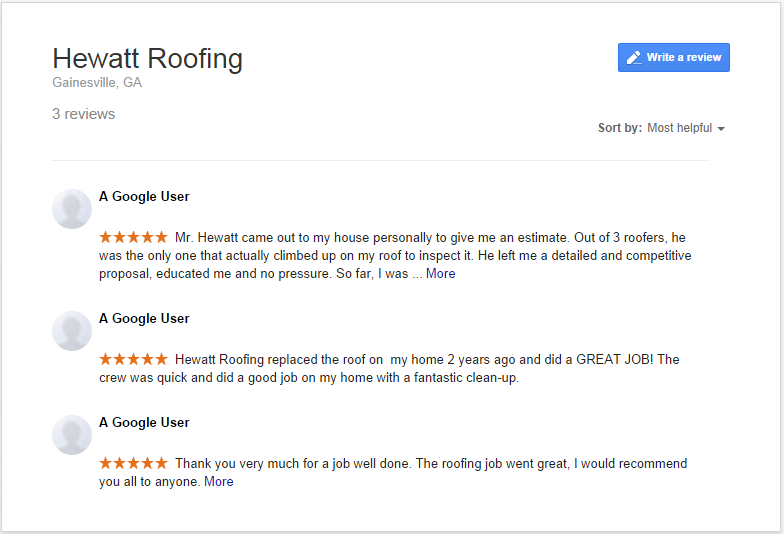 Remember those gold stars you earned as a kid? They can still play an important part in your business's life. But instead of putting gold stars up on your refrigerator, you put them up on your website for getting highly rated Google reviews that can raise your local search ranking on Google and other search engines.
Phil Rozek, a Massachusetts-based blogger and consultant, writes: "'Google reviews' — which customers write through their Google Plus pages — are even more important than reviews written on other sites, like Yelp and CitySearch. Having Google reviews tends to generate more clicks from potential customers.  Those goldstars catch your eye. Also, the reviews your customers write are automatically shared with their friends (the people in their Google Plus 'Circles').  Not only can this result in extra visibility for you in 'social media,' but some of your customers' friends may live nearby — which means they're your potential customers as well."
While Google is king of the search hill, every review site is important. At NicheLabs, we have a letter that our clients with local search programs can invite their customers to submit a review.     Once you get to an initial level of reviews, gold stars appear with Google searches   improving both search rankings and motivate action. The letter, which includes clickable icons for Google, Yelp, YP (Yellow Pages), Facebook and LinkedIn, has instructions for providing reviews at each site. 
Our goal is to make it as easy as possible for you to get a good customer review and gold stars. Valid reviews must be written by customers in their own words, and you can't pay for them with money, goods or services. But you can encourage them.
Rozek says giving clear instructions is the first step for getting Google reviews that warrant  4 or 5 gold stars. "No frustration or guesswork for them—or you," he writes. He lists several conditions for review which help keep the review process honest.
Customers must have a Google+ account to write a review and must use their real names. This prevents anonymous reviews, which can be open to question or fraud.
Customers need to post the reviews themselves, through their Google+ accounts
Google has "filters" designed to prevent spammy or shill reviews from being posted. 
A few of the factors that matter to the "review filter" seem to be:

Whether customers try to post reviews at an unnatural pace
How many reviews a given person has written previously,
The wording of the review
The user's location (IP address) 
We find these conditions to be consistent with Google's rules for SEO.
Rozek's post lists the following best practices for getting Google reviews and other reviews – that can lead to gold stars and better search ranking:
Ask everyone for a review, not just your diehard, happiest customers. 
Don't insist that people write you a review on Google+ Local, to the exclusion of other sites. 
Ask for honest feedback and don't ask for a specific rating.
Don't ask a bunch of customers at once to post reviews. 
Expect a few lukewarm reviews or stinkers.
Don't incentivize.  Not only is it against the rules, but makes you look as though you're desperate.
Don't get greedy and insist that any one customer review you on more than one site. 
Don't delegate the requesting of the reviews to someone out-of-house. 
Respond to reviews – positive as well as negative. 
Don't stop asking for reviews – ever. 
Requesting Google reviews and reviews on other sites carry the risk you'll get a bad one, including a bad review that may not be true. Not that you want such a review, the public does accept and expect these.  Nobody's perfect; some customers are 'sensitive or unreasonable.' 4 gold stars or 4.5 gold stars is about as good as 5 gold stars  Actually, this is a great opportunity to show you care and listen.  Use these opportunities to reply publicly that you want to fix this and how to contact you.  A few days later, post an update, including if the customer did not attempt to contact you.
Getting Google reviews may seem like a daunting task, but a good business can get lots of gold stars and good search rankings once you have your process in place. That's where NicheLabs comes in. We are a full-service agency for businesses that don't have a CMO or VP of Marketing or that don't have the people or time to develop websites, manage SEO and digital/ direct marketing campaigns.
We can help you set up a review process and provide you with the materials you need to make it easy for your customers to give you good Google reviews and reviews on other sites – or we can contact the customers on your behalf and save you time and effort. We can help you make it part of your digital marketing program, and as part of your marketing team, we can create the channels for pushing out your strategic content and work with you to get the information out to your targeted market. 
For more tips and insights about attracting more business through organic searches, connect with us on Facebook, LinkedIn or Twitter or subscribe to our monthly newsletter to read summaries of our weekly posts.
Get the gold stars and search ranking you've worked so hard to earn. And while we're at it, we'd love to talk about your other outsourcing needs and lend a hand there, too.. To speak with our team, please Email us at sales@nichelabs.com, call 888.978.9254, or if you are mobile, visit us on your smartphone.