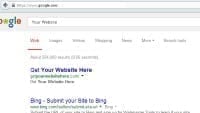 How to be Loved by Google – Maximizing your SEO Page Ranking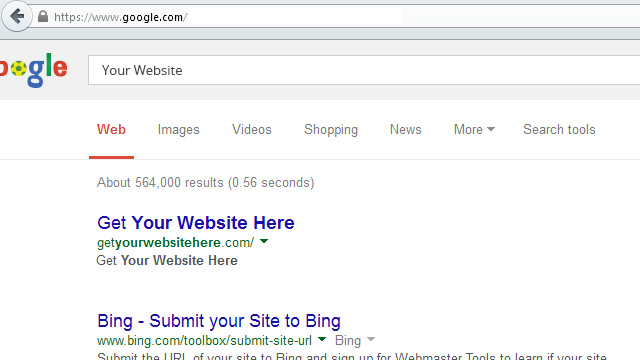 Is getting a second look from the targeted love of your life easier than getting a first look from Google for your SEO page ranking? When you're trying to build more business, it probably is. Just as you try to figure out how to make yourself more attractive for finding a life partner – and use creative website design to look good online — you need to make your content attractive to Google, which actually plays as your "wingperson" when you're out there attracting business.
There's one key difference; your human wingperson is already a friend who's ready to appreciate and tout your outstanding qualities. With Google as a wingperson, you need to make a convincing case to its search bots before it agrees to award you with high SEO page ranking in searches by your targeted customers.
SEO page ranking success depends on putting out the content Google and your prospects will love. As Todd Bowerman, an eHow contributor writes in How to Attract Googlebot, the process is not that complicated although it does constantly evolve. While there are some technical things you need to do,  and creative website design still matters to the humans, content carries the day.
Here are a few tips:
Create new content for your website. The more content you create, the more frequently your site will be crawled. High-quality content usually wins in a battle for search ranking. So, add a blog or news page to your website and update it frequently.  You'll only need a little creative website design here because this is more about your keywords.
Create a photo album on a website such as Flickr or Photobucket and use it regularly to post images related to your business. Photo albums create vital back-links to your website and they also encourage the Googlebot to re-scan them when they are updated.
Create a YouTube channel and post videos if you have good video content.
Construct a strong network of back-links for your site. Back-links are links that lead to your website from another site and they are one of the most important tools for establishing search ranks. You can earn back-links by participating in link shares and buying links on popular sites, but the most effective method is to create interesting content that readers will share across the web.
There are few other technical steps to take to maximize your SEO page ranking, including building a Google sitemap and pinging your website and links to let the bots know you've made a change.
NicheLabs can help you with all of the technical details and content and tie everything together to make your creative website design more SEO-attractive. Our professional branding specialists, designers, content writers and programmers can work as a team to help you keep your marketing up to date and your search rankings high. We are a full-service agency for businesses that don't have a CMO or VP of Marketing or that don't have the people or time to do website design, manage SEO and digital/ direct marketing campaigns. As part of your team, we can create the channels for pushing out your content and work with you to get the information out to your targeted market. 
For more tips and insights about digital marketing advancements, connect with us on Facebook, LinkedIn or Twitter or subscribe to our monthly newsletter to read summaries of our weekly posts.
Providing the content that Google and your targets will love can attract more business. Email us at sales@nichelabs.com, call 888.978.9254, or if you are mobile, visit us on your smartphone, and we'll dress up your website.