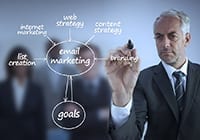 It's All About Them, Right?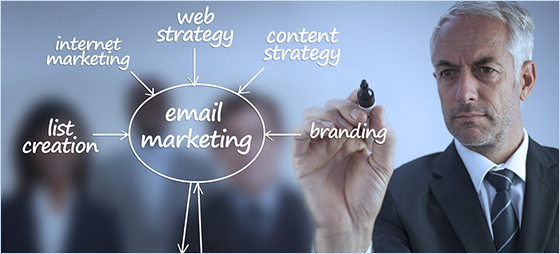 We're all proud of our products and services, which we work so hard to develop and market to grow our businesses in the true spirit of entrepreneurialism. But sometimes, we get so wrapped up in what we offer that we lose sight of one key fact: The product or service has to work for the buyer.   And here are some tips to help you connect to your prospects and customers.
To get your customers interested in what you're selling, make sure your sales message about them.  The question they want answered is:   Will this solve my problem?  How will it benefit me?
Writing a blog for Inc.com, Geoffrey James of the Sales Source newsletter made a spot-on comment: "Customers don't care about your company. They don't care about its products. And they certainly don't care about your personal feelings towards your company and its products. What customers care about is…themselves."
No matter what you sell, customers buy for gratification — it solves a problem or relieves a pain point. Your product may make them feel good, make their lives better or help them run their businesses more effectively. Being the next best thing since sliced bread won't make you a whole lot of dough if your prospects can't connect a strong need to your product or service.
You can initiate your customer's connection with a good statement that, as James says, positions you (your product or service) as the only catalyst that can help your customer achieve a goal. In other words, emphasize your solutions their problems – and do it with quick, direct statements.  Yes, do it quickly.
The most successful marketing communications programs do this with strong statements that consistently direct prospective and repeat customers to a benefit that your product or service can provide – how it solves their problem.   
In the world of social media, it's even more important to make this connection. People don't take time to read, and they won't make the effort to connect your product or service to their need. You need to connect them to your offering.
NicheLabs can help you pinpoint the messages for your target markets. We'll help you develop cost-effective strategies for getting the word out through the channels where your customers are found and guide you along the way. We'll help you develop a strategy that fits your business plan because we know you have a bottom line.
We specialize in small business marketing and communications, and we know how to work within your budgeting needs.  When you need marketing but don't have the time it, we're your trusted solution.   For more tips and insights about digital marketing advancements, connect with us on Facebook, LinkedIn or Twitter or subscribe to our monthly newsletter to read summaries of our weekly posts.
To speak with our team, please Email us at sales@nichelabs.com, call 888.978.9254, or if you are mobile, visit us on your smartphone.  For you, it's all about them – your customers. For us, it's all about you.