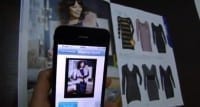 Let's Get Physical and Digital
The phrase, "blending physical and augmented realities" sounds intense, sophisticated and out-of-reach for most companies.  In actuality, integrated marketing is well within your reach and could save your company money.
Customers and end users are highly receptive to mobile marketing, and companies are clearly responding.  People are increasingly accessing, sending and sharing information with mobile devices.  Year-over-year, Annual Wireless Data Traffic increased 69% in 2012.  With U.S. mobile advertising up 220% in 2012, companies are leveraging these statistics by using mobile marketing to communicate with sales prospects and existing contacts.  The promotional possibilities and potential cost savings of mobile marketing are limitless. 
Now You See It, Now You Don't.
While code-based mobile-activated print applications, or QR codes, paved the way for companies to integrate physical and digital marketing initiatives, image-based applications are quickly catching up to their QR predecessor.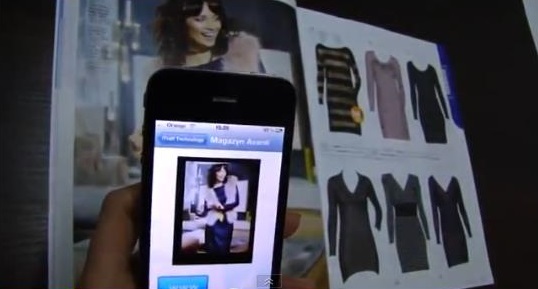 Whether you are an Apple or Android user, you have app options for viewing code-embedded print images on your mobile device.  Many Android users turn to Google for Google Goggles to view information-rich print pieces using image recognition technology.  Blippar™ and oMoby also enable both iPhone and Android users to scan images with their phones to quickly retrieve detailed product information, reviews, prices and purchase links, for example.   
What if the majority of your business is done in person?  Imagine meeting future partners, sales prospects or potential recruits at offline events.  Your printed business cards can transfer a wealth of information to people.  By scanning your logo while standing with a new contact, imagine being able to access and showcase your mobile site.  Not only are you reinforcing your verbal message and physical marketing materials, but you are engaging them with your company's brand well before they get back to the office, get distracted and forget to look up your website from their computer.
When your physical print marketing is integrated with your digital and mobile marketing, your brand messaging is available whenever and wherever your target audience goes.  As we continue to feature advancements and capabilities within mobile marketing, please visit our blog for future posts, connect with us on Facebook and Twitter to receive alerts when new information posts, or subscribe to our monthly newsletter to read summaries of our monthly posts. 
Please contact us at sales@nichelabs.com or call 866.413.7952 if you have questions about creating a mobile website or reaching your target audience through mobile marketing.