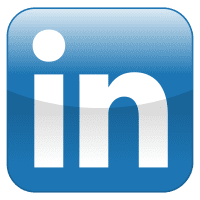 LinkedIn Changes : If It Doesn't Matter to You, It Should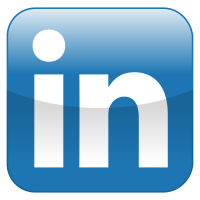 For Company Pages, LinkedIn is removing the Products & Services tab, on April 14. If you have a Company Page and use that tab to tell followers about your offerings, you'll need to move that info to your Company Update or Showcase Pages, which some companies are already doing.
If you don't have a Company Page, or never used the Products & Services tab, don't blow off this blog post. Instead, look at how much information is being shared in LinkedIn groups and how often your biz dev folks' profiles are being viewed each month. Then, you'll understand why so many companies use LinkedIn Company Pages to leverage their employees' connections and group memberships. That feature, alone, should make LinkedIn an effective part of your digital marketing program. Our Company Page is an excellent place to update all of our members' connections.
If you do have a Company Page or are going to launch one, here are the options available for expanding your online presence.
Company Updates are intended for building relationships with your page followers. They enable your followers to spread your message to their networks, giving you greater reach and community-building capability. Updates can be seen by your followers on your Company Page as well as on their newsfeed (across all devices including mobile). Company Updates support a variety of formats including text, links to a website, image, SlideShare presentation or YouTube and Vimeo video. URLs will be automatically shortened by LinkedIn's URL shortener.
Showcase Pages allow you to create a dedicated page for prominent products and services. Interested members can then follow your Showcase Page as they follow any Company Page. LinkedIn says they should be used for building long-term relationships with members who want to follow specific aspects of your business and not for short-term marketing campaigns. It makes sense to create a Showcase Page when you want to establish a dedicated page to represent a brand, business unit, products for a targeted audience or company initiative.
As with all marketing communications, you should have a plan for maintaining an active presence before you create a Showcase Page.
If you have admin rights to your company LinkedIn page, you don't have to recreate the information. You can save recommendations by copying them from the tab into your own document. You can also request a copy of the recommendations that were present as of March 4, 2014. The recommendations will be available through Customer Support until Friday, May 30, 2014. Just remember, if you want to use the recommendations in promotional or marketing materials, you'll need to get permission from the individual who made the recommendation.
If you have any questions about complying with LinkedIn's changes or about expanding or building a digital marketing program, Niche Labs can help. We are a full-service agency for businesses that don't have a CMO or VP of Marketing or that don't have the people or time to develop digital/ direct marketing campaigns and websites. We have the resources to help you integrate social media and website content with email marketing for a total digital solution. 
For more tips and insights about digital marketing advancements, connect with us on Facebook, LinkedIn or Twitter or subscribe to our monthly newsletter to read summaries of our weekly posts.
To speak with our team, please Email us at sales@nichelabs.com, call 888.978.9254, or if you are mobile, visit us on your smartphone.  We're all about helping you expand your online presence.