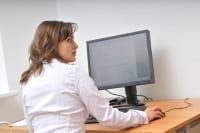 Manage Your Online Reputation with Free Google Alerts?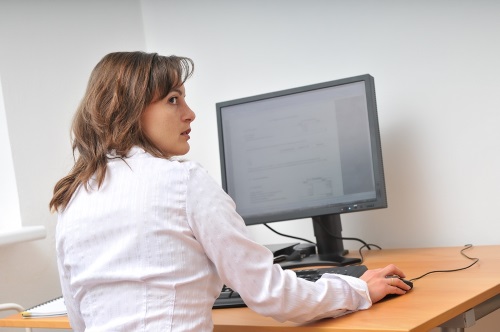 If you're wringing your hands about how to manage your online reputation, a blog post from forbes.com has a simple – and free — solution: Set up a Google Alert for yourself. 
It's easy to do. Just go to the Google Alerts page and type in the subject of your search. You can make it as detailed and as frequent as you want, and you can find some good tips from an about.com post by Marziah Karch.
However you choose to set up your Google Alert and how often you choose to monitor it, the key is to transition to a proactive plan to monitor your online reputation. You need to look beyond customers and clients who complain to you personally because there may be many others complaining impersonally.
"Business owners are often taken off-guard by online reputation issues," writes Cheryl Conner in another forbes.com post with tips for managing your online reputation. "Many don't even realize they need to be concerned about their reputation online. A common question I hear is: 'Why are people saying bad things about us on the Internet, and what can we do about it?' Executives can spend long years developing a strong brand. It can be beyond unsettling to wake up one day and see defamatory remarks appearing online, particularly when the items move beyond constructive criticism to include outrageous accusations and even slanderous or libelous remarks. Even worse, the negative reviews are often on websites that rank high in search engines, so anyone doing a search on the company name will probably see them. Whether the comments are true or not, these negative search results jeopardize the company's online reputation."
A report in Business Korea provides a useful snapshot of how Korean companies doing business internationally are keenly tuned into managing their online reputations. "Major Korean corporations are feeling pressed to better manage their reputations as their global market shares and presence are on the rise. At the same time, price fixing investigations and copyright disputes against them are becoming more and more frequent and NGOs around the world are keeping a closer watch," the journal reports.
"Korean corporations are mulling over how to deal with such social risks," the article notes." For example, Samsung has tightened its business rules applied to its partner firms while considering not just prices but also moral factors in selecting subcontractors. In addition, it has hired former diplomats as public relations managers and shored up regional public relations functions."
While your business likely doesn't have the size, scope and needs of a global giant, you can take proactive steps to enhance your online presence and counteract negativity, as the forbes.com post notes.
"Contribute things that are of professional interest, and do it occasionally," writes author Carolyn O'Hara. "You don't have to tweet every day—doing it a few times a month is a good idea, especially if it is relevant to what you do. And don't use Facebook a lot; if you do, maximize your privacy settings. Also, don't post a lot of photos to social media, in general, about your families. Basically, don't over-share."
NicheLabs can help you manage your online reputation by working with you to set up relevant Google Alerts,developing a strategy to respond and stay ahead of online critics, including online reviews and even compile a summary of what's been said.    We are a full-service agency for businesses that don't have a CMO or VP of Marketing or that don't have the people or time to create content, to update website design, manage SEO and digital/ direct marketing campaigns. As part of your team, we have professional writers and designer to update your content and web design to help you get new, useful information out to your targeted market.  They can work as a team to help you keep your marketing up to date and your search rankings high.
For more tips and insights about digital marketing advancements, connect with us on Facebook, LinkedIn or Twitter or subscribe to our monthly newsletter to read summaries of our weekly posts.
Providing the content that Google and your targets will love can attract more business. Email us at sales@nichelabs.com, call 888.978.9254, or if you are mobile, visit us on your smartphone, and we'll help you protect and manage the online reputation you worked so hard to create.