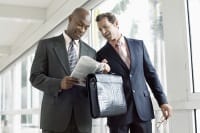 Need Credibility? Get PR?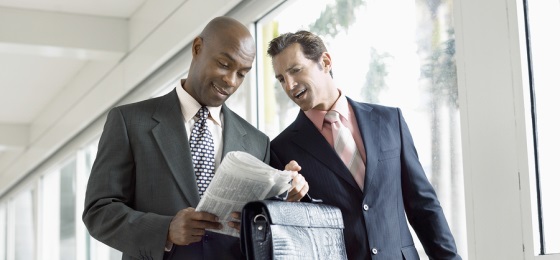 As reported in a blog by marketing executive Chad Pollitt,  news coverage, termed "earned media," is 80% more effective than branded content, or owned media,  at the consideration and affinity stages of the purchase process. At the familiarity stage, which is closer to the actual purchase, news coverage is 38% more effective.
The study presented 900 consumers with three different types of content: expert content from credible sources (earned media), branded content (owned media), and user-generated content (such as reviews on Amazon).
"Overall," Pollitt reports, "the research showed that earned media – articles from credible journalists – was the only content type to exhibit a strong lift in all three areas of the purchase cycle. It provided the most top-of-the-funnel lift for seven out of the nine products, the most middle-of-the-funnel lift for five of the nine products, and the most bottom-of-the-funnel lift for six of the nine products. On average, earned media lifted brand familiarity 88% more than branded content and 50% more than user reviews.
All of this supports our discussions about the relationship of credibility and trust in building online communities that support your company's products and/or services. You gain credibility when others talk about the quality of your offerings, and you gain even more credibility when a gatekeeper, such as an editor, regards your information as worthy of bringing before print and online readers, TV viewers and radio listeners.
If you're short-changing the value of news coverage for your company, you're missing an opportunity to raise credibility for your product or service by a lot. That's the conclusion of a Nielson study commissioned by inPowered, a firm that helps companies discover and amplify credible, trusted content so that they can contribute to a more informed marketplace.
Your challenge:  Determine whether lower cost/higher volume online community building activities (LinkedIn, Facebook, reviews on Yelp, CitySearch, Kudzu) will give you a better ROI than low volume/higher cost news coverage from a PR campaign. Or will both maximize your ROI when speaking directly to your prospects?
1)      Less is more. Assuming you've met the criteria of a good news release (news value, a clear narrative and an illuminating quote – among others), you can use a concisely written announcement as an opener for getting more coverage.
2)      Infographics is no longer just a buzz word.  Good PR practice is to accompany your news release copy with a photo or line illustration, such as a diagram or chart. Bad PR practice is to send editors unsolicited attachments. Some don't open them, and some never even see them because their email systems simply don't deliver them. They get hundreds of emails every day, and we all know about viruses and attachments, sometimes even from people we know very well.  
3)      Include a note to editors to let them know a high-resolution file of the image is available and give them instructions for getting it. If done right, the editor has one click to generate a request for the better quality image, and the subject line is already filled in so you know what to send back.
If you are looking to start a public relations program to help you get valuable news  (or want to build or expand your online community engagement), Niche Labs can help. We are a full-service agency for businesses that don't have a CMO or VP of Marketing or that don't have the people or time to develop websites and digital/ direct marketing campaigns. We have the resources to help you develop a public relations strategy and integrate it with social media, website content and email marketing for a total marketing communications and digital solution.
For more tips and insights about digital marketing advancements, connect with us on Facebook, LinkedIn or Twitter or subscribe to our monthly newsletter to read summaries of our weekly posts.
To speak with our team, please Email us at sales@nichelabs.com, call 888.978.9254, or if you are mobile, visit us on your smartphone. Let's explore ways to raise your visibility and strengthen your online presence.