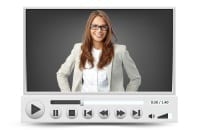 Projecting Video's Big Picture onto Your Content Marketing Plan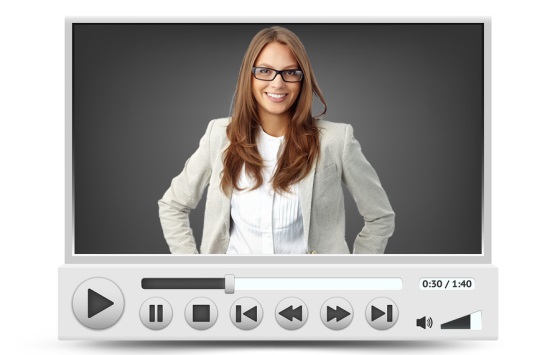 Video gets attention – big time — for SEO and website designers and users because it makes the website design more engaging.  According to a video post by Scott Wiliford, CEO of vLink Solutions, YouTube is the third most-visited social media channel, trailing only Facebook and Google+ and ahead of Twitter. More than one billion unique visitors each month watch six billion hours of video. That's according to figures from the Content Marketing Institute.
Much of the reason that Content Marketers are uploading 100 hours of video every minute to help their SEO or website design is because video has become easy and inexpensive. Willford's company has packages starting at $200 per finished minute of production, with website welcome videos and video blogs typically 1to 3 minutes long.
You can get your desired results for SEO by telling a compelling visual story and having a strategy to get more views and to engage your viewers. Williford offers the following steps in another post:
Create a Distribution Strategy – Know where you are going to put the video, such as on your website or blog or social media – or all three – to connect with your target audience.
Email – Send a link to a web page that will play the video.
Use The Right Keywords –Be deliberate about your use of keywords in titles, scripts, tags and descriptions to get the SEO results you're looking for.
Track Your Results – Develop best practices for each distribution method to help refine your strategy. 
Niche Labs can help you define and refine your marketing strategy and then tie your tactics together, including SEO and web design. We are a full-service agency for businesses that don't have a CMO or VP of Marketing or that don't have the people or time to develop websites and digital/ direct marketing campaigns. We have the resources to help you develop your story, plan and shoot your video and integrate it with your social media, email marketing and website content for a total digital solution. 
For more tips and insights about digital marketing advancements, connect with us on Facebook, LinkedIn or Twitter or subscribe to our monthly newsletter to read summaries of our weekly posts.
To speak with our team, please Email us at sales@nichelabs.com, call 888.978.9254, or if you are mobile, visit us on your smartphone.  Let's talk about SEO, web design or marketing questions.