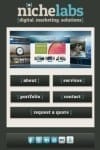 Responsive websites: What are you missing if you don't have one?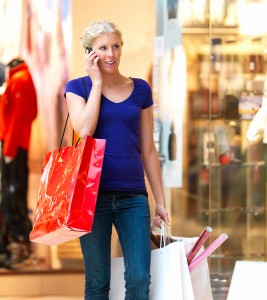 Last month, we discussed the benefits of a mobile-optimized website versus a mobile-friendly site. As you may recall, a mobile-optimized site is simply a mobile website designed for viewing just on a mobile device. After reading that post, you probably decided that when you take your site mobile, you want it to be mobile optimized.
But now that you've mastered that argument, here comes "responsive design."
What exactly is a responsive website? Should you or shouldn't you have one?
A responsive site is the chameleon of the web world.
A responsive website is designed from the grohttps://www.nichelabs.com/wp-admin/post.php?post=435&action=editund up to adapt to whatever browser it's viewed on. In other words, while your content will remain the same, a responsive website will adapt its appearance and format to the device a viewer is using – desktop, laptop, smartphone or tablet.
We'd like to say, "Jump in right now," except that the design technology is a bit ahead of current mobile browser technology.
The problem is that not all mobile browsers are ready for responsive sites, so their results may vary. In other words, if you have a responsive website, you can't be sure how it will appear on all mobile devices.
Nevertheless, a comparison of mobile website versus responsive websites may help you determine if the benefits to your business of responsive design outweigh its drawbacks.
A pure mobile website – optimized just for mobile devices.
A mobile website is designed separately from your main desktop website specifically for a small screen with only the content people on the go need – phone numbers, addresses, hours of operation, for example, with large type and large, easy-to-use buttons. It is not just a modified version of your main site. It is a separate site. Many businesses have their main website for years before they create a mobile site.
A mobile website offers four main advantages over a responsive website:
It customizes your message to mobile audiences.
It gives them just the information they need and no more.
It loads quickly, a key requirement of use on the go.
It's more affordable to design and build.
It also has some minor disadvantages:
You need to maintain two sites. Updates require you to update each site.
If a mobile user needs to view your full site from his phone, it will not be optimized for a small screen.

Compare to a responsive website.
You can't turn your current website into a responsive site. A responsive website is not a modification of a site. It's a whole new site designed to adapt its format and appearance to the device it's being viewed on.
Because the mobile device and its browser determine the display of your content, a responsive site offers several advantages:
Since the content is the same no matter which device is used to view it, you only need to maintain one site.
If you want to update content, you do it only once.
With more and more people using a mobile device as their primary browser, it gives more people access to your full information.
Being new technology, a responsive website also has its drawbacks:
Though there are workarounds, older browsers don't support the technology.
Since you can't customize content for mobile users, a customer may have to scroll through your whole website just to find your phone number. Not ideal for a busy shopper just trying to ask a question.
Since it contains more content, a responsive site is slower, another deterrent for users on the go.
Responsive websites cost more to design and build.

So, which is right for you?
If you do business through your website rather than at a brick-and-mortar location, you may want to avoid the expense of managing two sites by having a responsive website. If, on the other hand, your customers have to come to your location to do business, a pure mobile website may be better for you.
How to know for sure?
Atlanta website design firm NicheLabs can help you decide which way to go. For more information, please email us at sales@nichelabs.com or call (866) 413-7952.