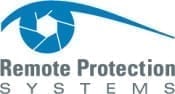 Security Provider Verifies NicheLabs' Digital Marketing Expertise
When changing your company's name, updating your website just means replacing an old logo and name with the new, right? While updating aesthetics is one part of rebranding a website, website mechanics and search engine optimization strategies must change, as well.
Provider of commercial security solutions for more than ten years, Atlanta-based Remote Protection (soon known as Verified Security) possesses hardware and software expertise essential to navigating the ever-changing security market. Verified and certified by Honeywell, the largest manufacturer of security products in the United States, Remote Protection is one of a select group of Honeywell's commercial security providers.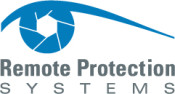 Atlanta website design and digital marketing firm, NicheLabs is working with Remote Protection to rebrand the company's website to reflect its new brand strategy online. Two years ago, the security provider sought counsel from NicheLabs to redesign and develop its existing website. During their initial engagement, NicheLabs designed a custom website for Remote Protection, integrated the website into a WordPress CMS and enabled blogging capabilities. NicheLabs will once again partner with Remote Protection to perform backend website changes, including domain changes, website redirects and email addresses, as well as integrate their new name, imagery and color palette to reinforce the company's new brand strategy.
For more than seven years, Atlanta website design and digital marketing firm, NicheLabs has created websites and online marketing programs for close to 1,000 mainly small-to-medium-size businesses. In addition to Atlanta, GA, NicheLabs has offices in Naples, FL and Charleston, SC, and serves clients locally in the Southeast, as well as companies nationwide. To learn more about how your company can benefit from online design, development and marketing counsel, please email NicheLabs at sales@nichelabs.com or call 888.978.9254.