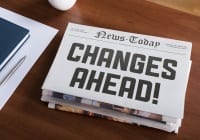 The Need to Change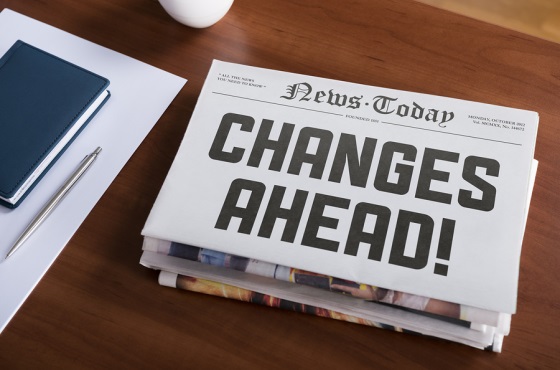 If one thing hasn't changed in the last 10 years, it's that you constantly need to innovate and change to compete.
Lew Platt, the former CEO of Hewlett Packard, said in a speech 10 years ago: "You must anticipate that whatever made you successful in the past won't in the future." He made the statement in a speech that Industry Week characterized as "a bit of sage advice for guiding an organization in a time of rapid and turbulent change."
If you go back and read the article, well, you'll find that 10 years later, much remains unchanged about innovation, entrepreneurialism and change.
You can't stand still. "Fear of complacency is what keeps me awake at night," he said in the article. As a small-business owner, you probably share that feeling.
Many lessons from 10 years ago apply today, though in a different context that's highly personal for you. Two of those lessons that can be applied to your marketing and sales are:
Foster an environment in which entrepreneurialism can thrive
Leverage technology developed outside of your company
The ways that media businesses use to reach out to prospects and customers are always changing, and the strategies for using each one are rapidly evolving. For example, companies selling products and services directly to consumers have been using Facebook, Twitter and Instagram for a number of years to reach customers and prospects, and now they can augment that with various couponing apps for mobile devices. As more people use mobile devices more and more, apps and their capabilities will increase. B2B companies are getting more strategic in their use of Twitter and LinkedIn to engage customers and prospects and build relationships.
We invite you to partner with NicheLabs to power your entrepreneurial drive. We can help you pinpoint the messages for your target markets and develop cost-effective strategies for getting the word out through the channels where your customers are found and guide you along the way. We'll help you develop a strategy that fits your business plan because we know you have a bottom line.
 We specialize in small business marketing and communications, and we know how to work within your budgeting needs.  When you need marketing but don't have the time it, we're your solution.   For more tips and insights about digital marketing advancements, connect with us on Facebook, LinkedIn or Twitter or subscribe to our monthly newsletter to read summaries of our weekly posts.
To speak with our team, please Email us at sales@nichelabs.com, call 888.978.9254, or if you are mobile, visit us on your smartphone.