What Small/Mid-Size Businesses Can Learn from General Mills' Community of Fans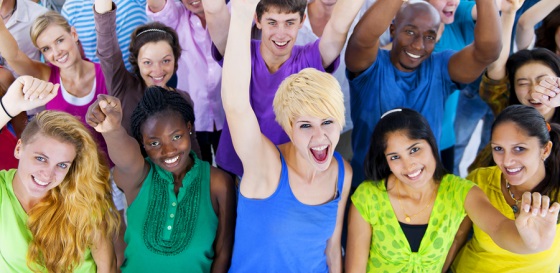 There's trouble in the General Mills community – even as the company had a weekend change of heart. As reported in many, many media outlets late last week, downloading a 50-cent coupon for a box of cereal may have precluded a consumer from suing the food-product giant – which sells a lot more than Cheerios and Fruit Loops.
The Minneapolis/St. Paul (MN) Business Journal, a sister publication of the Atlanta Business Chronicle, reported the company abandoned a controversial new privacy policy that sought to bar consumers from suing the company if they engaged with General Mills online. The reversal came after their new rules sparked a backlash on social media.
With such a quick policy reversal, the story becomes an important as a case history on the power of social media.  Social media are like fire: Respect them and their use, and you can gain a lot of benefits; get careless, and they can be destructive.
You can get a pretty good report of General Mills' actions and the fallout in a New York Times article that presents a lot of angles to chew over. And, you'll probably find a lot more food for thought as the whole thing shakes out.
In a sense, as the Times article points out, the issue is not new. But with companies of all sizes vying for market share – and sales dollars – and more people looking for discounts and promotions, we all "like" companies on Facebook and download coupons — and white papers from B2B providers.  Many of you offer coupons or promotions through a variety of Internet marketing strategies, and for most small businesses, there's little thought to any risk to your brand or bottom line.
Granted, when you're an international, publicly owned corporate giant like General Mills, there's a lot more at stake. Their communities are not very intimate, shall we say, and the sheer numbers of people in their communities are likely to include some very disgruntled people who can file class-action lawsuits. Last year, General Mills paid $8.5 million to settle lawsuits over claims made on its Yoplait Yoplus yogurt packaging. The year before, it agreed to settle another suit by taking the word "strawberry" off the packaging for Strawberry Fruit Roll-Ups, which did not contain strawberries. (If you want to read something about the legalities involved, a post from Inside Counsel can fill you in on some of the issues involved.)
Entrepreneurs can learn a few marketing lessons from all of this:
Use your community as a place to build trust and relationships among your customer base
Community members are very, very credible. They are a powerful force, like fire, that is necessary to provide much good, like heat and light.
Also like fire, community members must not be left unattended.
We believe trust and relationships are the biggest benefits of an Internet marketing campaign. As with any marketing campaign, you must have goals and a strategy to meet them.
This is where NicheLabs can help. We are a full-service agency for businesses that don't have a CMO or VP of Marketing or that don't have the people or time to develop websites and digital/ direct marketing campaigns. We have the resources to help you develop an integrated marketing communications program that includes social media, website content and email marketing for a total marketing communications and digital solution. And we'll help you make decisions you can live with.
For more tips and insights about digital marketing advancements, connect with us on Facebook, LinkedIn or Twitter or subscribe to our monthly newsletter to read summaries of our weekly posts.
To speak with our team, please Email us at sales@nichelabs.com, call 888.978.9254, or if you are mobile, visit us on your smartphone. We want you to wave your company flag in public – not duck for cover.