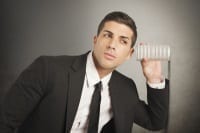 What Your Competitors Know and Your Customers Hear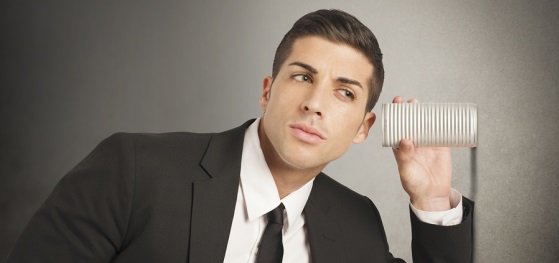 Here's a competitive intelligence tool that's credible and free. 
 Google Alerts can help you stay up to date on developments in your business by tracking industry news and trends and your competitors' activities automatically. And this information has a wide variety of uses beyond tracking your competitors, such as gathering material for email marketing and social media campaigns.
We always think of Google searches as a way for customers and prospects to find out about us. As one of the world's largest aggregators of information, Google is well-positioned to pull in news articles, blog posts, even website changes and anything else that hits the Internet. Google Alerts is a free service, all of it delivered to your email box whenever and as often as you want.  Google Alerts recently launched a redesign of its format for better aesthetics and management.
Google is facing competition from other aggregators, such as Mention, which offers limited free service and several levels of paid options, and Talkwater. However, Google is still the most-used search tool and easiest to use for many people.
You can set up as many Google Alerts as you want from the Google Alerts home page. If you need help, Google has its own guide, and, as you can imagine, there are several hundred million other results if you search on "how to set up a Google Alert."
One key is what you get alerted about, including
Tracking your competitors — companies and people
Tracking industry leaders
Staying up on industry news
Gathering information for messaging to your customers, prospects AND your employees.
Another key is how you use the information.   The final bullet is most important for your community-building and customer-retention campaigns. News about your industry or company can provide you with material for newsletters, blogs, tweets, LinkedIn discussions and networking events to keep you and your expertise top-of-mind for the people you want to reach. You also can use your online communications to link back to specific pages on your website, helping your sales and SEO efforts.
NicheLabs can help you with writing and posting your newsletters, blogs and tweets to extend your marketing reach  All you need to do is identify an interesting article and provide one or two sentences about why, in your opinion, it is interesting or important.  We are a full-service agency for businesses that don't have a CMO or VP of Marketing or that don't have the people or time to develop websites and digital/ direct marketing campaigns. We have the resources to help you integrate social media and website content with email marketing for a total digital solution. 
For more tips and insights about digital marketing advancements, connect with us on Facebook, LinkedIn or Twitter or subscribe to our monthly newsletter to read summaries of our weekly posts.
To speak with our team, please Email us at sales@nichelabs.com, call 888.978.9254, or if you are mobile, visit us on your smartphone.  We can help Google Alerts keep you alert to all of your marketing potential.