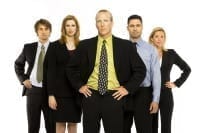 When You Can't Hire High-priced Marketing Experts, Fractional CMOs Provide Wholesale Value
As the marketplace and your customers become increasingly sophisticated, outsourced CMOs offer small- and medium-sized companies both high-level marketing counsel and the resources to execute marketing plans without paying six-figure salaries.
In what other ways can a fractional CMO bring value to your company? As objective, third-party advisors, fractional CMOs provide:
strategic insight into how to reach your short- and long- sales and business objectives.
knowledge of and experience implementing effective marketing tools.
recommendations for marketing vehicles that are best suited for your company and industry.
The primary financial benefit of engaging a fractional CMO is reduced overhead costs. Engaging fractional CMOs when needed or on a project basis can save your business monthly expenses associated with employing full-time marketing professionals. Also, if your company's business is seasonal in nature, you can retain outside marketing counsel just prior to and during peak times and cut back during quieter months.
A Harvard Business Review blog post from earlier this year takes a more focused look at the role of today's CMO, whether an employee or an outsourced company, one step further. The article examines the value of CMOs and how they are increasingly driving the strategies for company CIOs. It states that CMOs who are focused primarily on digital marketing efforts, "…have the self-awareness and the confidence to take bold action even when the context has shifted beyond their sphere of influence and scope of expertise. That is leadership."
Fractional CMOs are inclined to push the envelope, which is a distinct advantage for companies that are experiencing little or no revenue growth, are traditionally risk averse, and/or employ leaders who resist change. Taking risks and getting out of your comfort zone are necessary qualities companies should look for in marketing leaders.
During your 2014 planning sessions, consider whether utilizing a fractional CMO could help you optimize your 2014 marketing strategy and execute digital campaigns that advance your company's market leadership.
As the digital marketing agency for B2B and B2C clients who have limited marketing staff resources, NicheLabs is a fractional CMO, trusted advisor and results-driven service provider. Email us at sales@nichelabs.com, call 888.978.9254, or if you are mobile, visit us on your smartphone. As we continue to feature digital marketing advancements, connect with us on Facebook, LinkedIn or Twitter to receive alerts when new information posts, or subscribe to our monthly newsletter to read summaries of our weekly posts.