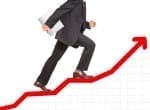 Why Should You Use Email Marketing?
Email marketing enables you to not only stay connected with your existing clients, but to reach new clients, as well. When you are relevant, topical, unique and innovative, you are rewarded with email subscribers who are motivated to share great information, deals, and savings with friends, family members and coworkers. The best incentive for having email subscribers that share your information is that they validate what you say.
While email marketing enables you to quickly, effectively and affordably reach your audiences, successful email marketing campaigns enable you to:
expand your list of potential clients and partners.
leverage your content with that of your partners (sharing content and attributing to each other).
receive and analyze measurable feedback to improve future campaigns.
consistently communicate with audiences.
align your articles, tips and infographics with your business objectives (new customers, new products, new focus).
If you are already utilizing email marketing in your company, ask yourself the following questions.
How do recipients benefit from reading our content?
How often are we adding people to our email distribution list?
What are our employees doing to add more people to our distribution list?
Do we deliver content on a timely and consistent basis?
Does the quality of our content match our readers' interests?
Are the messages we are communicating in line with our other marketing materials?
Are we tracking actual vs. expected performance metrics (e.g. open rates)?
Are we editing our niche approaches based on prior months' results (niche email bounce rates, unopened emails, number of readers who clicked through, etc.)?
Optimizing email campaigns requires trial and error and, most importantly, patience. When it comes to analyzing data, start small. Select three to five metrics that you can track during your first few months (e.g. email bounce rates, unopened emails, number of readers who clicked through, etc.). Companies who prevail understand that failures are just as important as successes. Monthly marketing analysis and active campaign management enable you to proactively manage your monthly strategies and to reach your year-end marketing goals. 
Whether you are seeking guidance on integrating email marketing in your existing marketing efforts or identifying and tracking metrics that are relevant to your company and industry, NicheLabs can help. We can support your business objectives with email campaign management, design, copywriting and analysis, as well as marketing consultation to help you identify the best content and approaches to maximizing your resources.
As the digital marketing agency for B2B and B2C clients with limited marketing staff resources, NicheLabs is a trusted advisor and results-driven service provider. Email us at sales@nichelabs.com, call 888.978.9254, or if you are mobile, visit us on your smartphone. As we continue to feature digital marketing advancements, connect with us on Facebook, LinkedIn or Twitter to receive alerts when new information posts, or subscribe to our monthly newsletter to read summaries of our weekly posts.