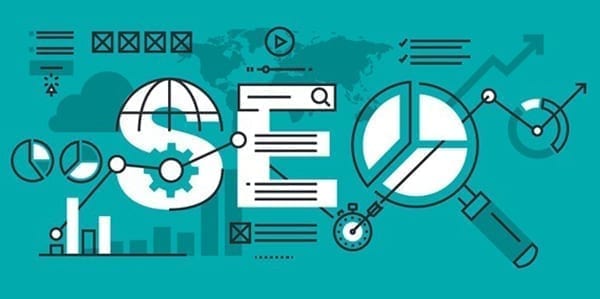 Optimize Your Images for SEO
When we set up websites for clients, we can also set up everything needed for SEO (search engine optimization). But as you add content, you can add SEO value by optimizing all pictures or other images that you put on your website. It's not a difficult thing to do.
Image Quality
Getting the right image in the proper format and size is the first series of steps you should take for optimization. The three most common file formats for posting are .jpg (JPEG), .gif (GIF0 and .png (PNG), which has two sizes: PNG-8 and PNG-24.
For photographic images, especially if they will be large, use the JPEG format. It displays the images clearly, and files can be compressed to lower the file size and loading speed. One drawback to JPEGS is me tthat the image degrades every time you resave it, but if you have a sharp image that's cropped and sized, it shouldn't be a perceptible problem. You can always retain one "original" copy and use other copies for changes.
GIF files are good for simpler images, such as line-drawn logos, and they are effective for animations, and you can probably get away with a photo in a GIF image if it's small enough. PNGs are similar to GIFs but offer more colors. However, image quality will degrade as you decrease file size. For a photograph, JPEG is still the best format.
With all images, use photo editing software to crop your photo so that it focuses viewers' attention where you want it. For most internet viewing, the image will be small to begin with, so make sure you clearly show the image's subject. You can pick from a variety of photo editors to crop the picture and correct for brightness, contrast and color composition. While Photoshop is considered the gold standard, you can find serviceable programs at a much lower price – or even free.
Wherever you can specify a resolution, 72 PPI (pixels per inch) will match the resolution of the display on all nearly all computers and devices, but you can go to 96 PPI if you like. Anything higher won't display any better, but it will slow down image and page loading time, and that can cost you money. Page visitors on a computer will wait up to three seconds for a page to load, and viewers on a mobile device will wait up to five. Anything longer, and they're gone. Amazon has estimated an extra second of page-loading time can cost it $1.6 million.
SEO Aids
With the right image selected, properly saved and sized and put on the website, you can add the identification factors that search engines look for to rank your website and pages.
Give your image a name. If your company is Ace Bakery, and you're selling apple pies, name the photo "Ace-Bakery-apple-pie.jpg" or "Ace-Bakery-apple-pie-slice.jpg."

Or, just make it a long word, such as "acebakerapplepie.jpg."

Search engine bots don't usually see actual images, but when they see the name with the .jpg file extension, they'll know exactly what it is and will associate the image with your website and page.
Write a caption. Just a few words or a sentence can be just enough to hold a visitor's attention for an extra few seconds or a minute – if the picture/caption combo intrigues them to read more of the page. That, in turn, can lower your bounce rate – another factor Google considers.
Fill out the alt text box. This is where you can put in descriptive terms that act as keywords to direct search bots – and people – to your website and page. It's a critical ranking factor in Google's algorithms. Just as you would with keywords, don't go overboard in packing them into the alt text box, but make sure you have your key search terms in there and that they match the terms for the entire page.
Use a title tag to write a description. This will do a couple of things for you. First, it will tell people about you and the product when they hover over it, such as "Juicy Apple Pies from Ace Bakery." Second, the tag will stay with the photo image whenever anyone reposts it somewhere, such as in a pin or a Facebook page.
Optimizing images are just as important as optimizing copy on your website, and you optimize your chances for success when they're part of an SEO program. As a full-service digital marketing agency, NicheLabs can help you set up your SEO program and give the framework to add optimized content – words and images. Call us at 888-978-9254, or send us an email using our website contact form. An expanded website, news coverage, advertising and a granular SEO program can help expand your universe. We love to talk about marketing, best practices for SEO programs, brand messaging and content strategy.