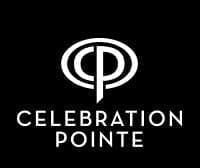 Website's Video Clips Highlight the Mixed Uses of Celebration Pointe
With commercial and residential real estate transactions moving full speed ahead at Celebration Pointe, its business development agents turned to NicheLabs to put some motion into the website that tells the story and details the opportunities at North Central Florida's newest and largest mixed-use project. NicheLabs responded with rotating video clips at the top of the long, single-page website. It's something we've done before to add dimension to live-work-play concept that is burgeoning nationwide.
Celebration Pointe is highly visible to anyone who travels I-75 on the way to the Sunshine State's tourist attractions in Orlando and on the Atlantic and Gulf Coasts. It fronts a full mile on the west side of the highway, covering 125 acres and borders on some 700 acres of open conservancy land. When finished, it will be home to some 200,000 square feet of retail space, anchored by the recently opened Bass Pro Shop; entertainment facilities, led by a 10-cinema theater; local and national restaurants; more than 360,000 square feet of high-tech and Class A office space; and an array of apartments and town homes. Everything is connected by a network of roadways and tree-lined walking and cycling paths.
To make it successful, Celebration Pointe's website needed to connect with business people and consumers, especially millennials Gainesville has 48 percent more millennials, including both students and young professionals, than the U.S. average. The area is home to the University of Florida and Santa Fe College as well as two major healthcare facilities and a growing high-tech community.
The website's design and execution enables visitors to scroll through all of the community's features and benefits without the need to continually navigate page clicks. Prospective tenants – commercial and residential – and patrons of its varied facilities can click to get more information about specific places. They can also use a navigation menu from a computer, tablet or phone to go directly to an area of interest on the website. Site visitors can find expanded information at almost every stopping point along the page in form of videos, photo galleries and infographics. The site's content management system enables the business-development staff to add print and video news clips and other updates.
A unique venture like Celebration Pointe requires a unique website that shows off the features that differentiate the project. Every business has its own special features that make it stand out from the competition.
Does your website raise the visibility of your special features? If you're looking to make a bigger impression, talk to us. We can combine a fresh website design with a full range of marketing communications services, including SEO, pay-per-click and all other forms of advertising, email campaigns and public relations services. We invite you to contact us at 888-978-9254, or by sending an email using our website contact form. We love to talk about marketing, best practices for SEO programs, brand messaging and content strategy.