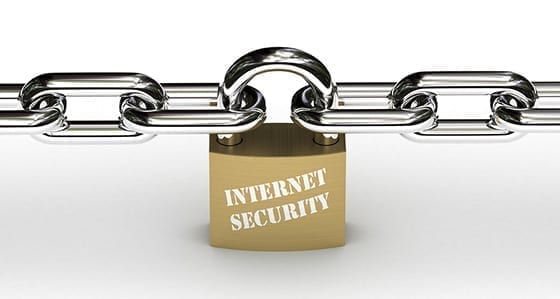 We've Got Your Back for Website Security
From Target to today's election campaigns, internet security is in the news on a daily basis. While there are plenty of things each of us can do to protect our identities and data as individuals and businesses, we use software from the industry's top providers to protect the security of the websites we host.
This is critical because a website can be a wide-open backdoor into a company's (or individual's) entire network. Once inside your network, hackers can find pathways to all sorts of interesting information that they can monetize. These can include all the pathways to where all of your customer, financial, proprietary trade and other information is stored.
The size of your business doesn't matter because once a hacker has one door open, it's just a matter of finding a pathway. And hackers just keep on trying. Every day, hundreds of thousands of new malicious programs are launched. That adds up to multiple new cyber threats every second, and they can attack access points on corporate, home and public networks, which are accessed over secure and open access points by a variety of devices.
Deploying the right protective tools can protect data such as payment information, patient information, end user credentials and contact information. For the security of our website hosting customers, we use a variety of technologies and software platforms that monitor and analyze traffic to your website constantly. They include:
A firewall application with backdoor protection, bot access control and the intelligence to analyze and classify all incoming traffic to prevent access to malicious and unwanted visitors.
An application to mitigate Distributed Denial of Service (DDoS) attacks, which can be used to expose website weaknesses or bring them down to access sensitive data. We keep your business up and running at high performance to avoid financial losses and reputational damage, and it's all done transparently.
An application to accelerate your website content so authorized users can do business with you quickly and efficiently.
Automated upgrade installations to make sure you have the latest security patches. This is most important because our platforms constantly monitor and gather feedback on all varieties of Internet attacks and develop patches to prevent hackers' success.
With such an array of high-powered, automated tools, we can maximize the integrity of your website and every door it contains to your system. However, greater success depends on the cooperation of everyone at your company – and of your customers and clients, too. Here are some security tips for everyone to follow:
Never access sensitive files from unsecured public networks. That can include sales reps checking price lists or customers placing orders.
Make sure you install all upgrades for all of your application software. Most upgrades are security patches or contain them. Your IT managers or providers should have this all set up for you.
Keep passwords well hidden (not taped to a monitor or workstation wall) and change them often.
Use strong passwords that contain upper and lower case letters, numbers and special characters. Longer passwords are better.
Back up your files and application software securely and have a disaster recovery plan in place.
With a secure website and with everyone – inside and outside your company – following proven security practices, your website can be an effective tool to tell your story and conduct business. If you have any questions about what's in place for your website and how we can work with your IT staff, we invite you to contact us at 888-978-9254, or by sending us an email using our website contact form.   Then we can talk about the subjects we like best, such as marketing, best practices for SEO programs, brand messaging and content strategy.