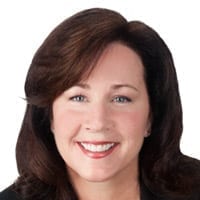 What Your Dentist Can Teach You about Top SEO Programs
In a recent presentation by my friend Carol Abbott, a successful dental practice manager turned successful business consultant, she asked a room full of dentists not about SEO, but "of the top 10 reasons patients select their dentist, how many of those reasons relate to your dental skills and experience?"
When Carol presented survey results declaring that of the top reasons for selecting a dentist, 9 of 10 were not about clinical skills, there were no challenges from the dentists or office managers.  Instead, there was acknowledgement that 9 of 10 items were about convenience  and customer service.
For those only familiar with dentistry from the side of the dentist's chair, let it be known that dentistry is a very competitive business.  From a business marketing and SEO program perspective, it is a hyperlocal business, typically attracting patients from a 5-10 mile radius. And in the Atlanta metro area, there are literally thousands of dental offices.
What you can learn about marketing and SEO programs is that dental practices have found a successful formula with a combination of a top SEO program, paid advertising like Google AdWords, direct mail and community involvement.   This mix of tactics gets nods from top SEO agencies when the direct mail and community involvement are integrated in the SEO program.  Here are a few ways to do this.
Direct mail sends people to a website landing page, not your home page, along with providing your phone number.
Community involvement results in online coverage such as a picture or story about your activity.
Community involvement results a backlink from the community organization, ideally with a paragraph or page explaining you are a supporter.
Paid advertising including Google AdWords generate clicks to your landing page, not your home page
Facebook and LinkedIn generate awareness when you find a way to be part of a conversation of interest to the readers of the page you are posting to.
SEO programs are the longer term investment because it requires a consistent, ongoing effort. Google has worked hard to prevent scammers from gaming their algorithm, making the organic ranking that results a strong SEO program so valuable to people using Google to search for information.
For top SEO results and responses from your prospects, what Carol and dentistry call out is to know what your customers want and need,  and then leverage that in your marketing mix.  Ask her about her "Wow Experience."
And ask NicheLabs about leveraging your marketing mix to get top SEO results, and more importantly, more customers and clients. To speak with a NicheLabs professional, email us using our website contact form, or give us a call at 888.978.9254.