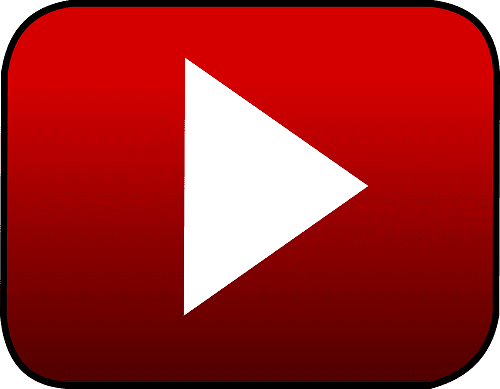 YouTube Videos: Being First (Page) is All That Matters
Oh, the impatience of it all. If you're not on the first page of a Google search, nobody's going to take the time to look on the second page – and forget about the third. Sure, you can have get lots of likes and shares on your Facebook page, and you can get high up on other search engines, but nothing hits the spot like the hits it takes to land on Google's Page 1.
With video playing such a large role in marketing, getting your YouTube (video?) on the first page takes on greater importance. How do you it? Follow the proven rules of good content and SEO.
Tell a great story. Nothing is more powerful than a video that's compelling, whether it's an event that just happens, something really cute and catchy or a carefully crafted production. Think about the videos that you and your Facebook friends share; you know, the ones that go viral. They have great stories or images to share, and they can be homemade or professionally done. Good stories make captivating content, and they'll get shared over and over again.
Optimize them for SEO. When you strip away all the buzzwords and data analysis, optimization is what you do to position your videos – and all content – to be seen by the people you want to attract. The first step is to create your own YouTube channel and upload the videos. During the upload process, you get the opportunity to add keywords and tags – and Google uses these to identify, categorize, etc. your video. You need to use the correct keywords to tag your video. As a rule of thumb, you might want to use a single keyword, such as the subject of your video – widgets – as the first keyword, and the title of your video – Fun with Widgets – as the next keyword. One word of caution, though, is to make sure your keywords and tags accurately represent the video's content. If not, people who stumble on your video and don't see what they expect will quickly leave your site, and you'll be penalized for that.
Include a strong call to action. While Google won't look at a great call to action like your customers will, it will play key roles in your business and rankings. You can add your call to action for Google by annotating it in the video. It not only tells viewers what you want them to do, it provides optimization for Google. You can also add an Ad Overlay to link them anywhere on the web. A good call to action motivates people to stay on your website longer – possibly on pages you have optimized. That all rates high with Google. And, of course, keeping people engaged on your site and contacting you to do business is your ultimate goal.
Monitor and refine your SEO. See what keywords are resonating with Google and people – or not resonating – and make adjustments. There are plenty of tools to give you ideas about what's working and what could work better. It's the same process you should follow with SEO for all content on your site, and it's critical to keep your YouTube high up in page rankings.
Everything you put on your website can be optimized for higher rankings. Don't overlook YouTube videos. Videos are popular, and they can personalize your business while giving customers and prospects more ways to find you. We can help you set up a YouTube channel and optimize your videos as part of a granular-level SEO program that gets down to the specifics of your relationship with your clients and customers. We invite you to contact us at 888-978-9254, or by sending an email using our website contact form. We love to talk about marketing, best practices for SEO programs, brand messaging and content strategy.