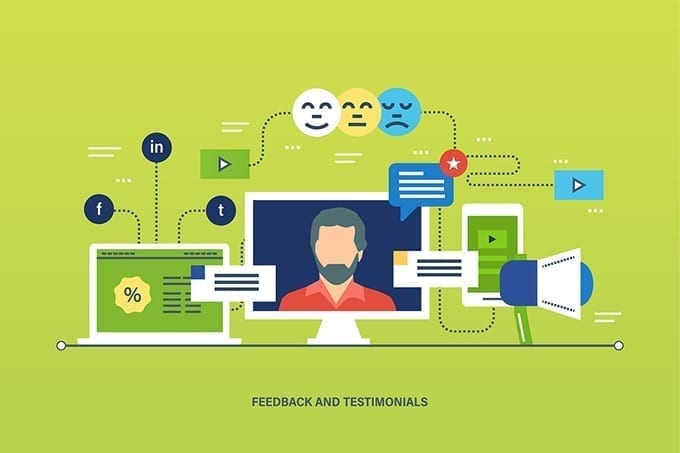 Responding to Reviews Builds Relationships
Do you automatically turn to customer reviews when you research anything? Do provider responses have a major impact on your decision? Do you think your customers are any different from you?
If you and your customers are like me, you look at the range of opinions that reviewers express and look for anything that might bias a review. And then, you also look to see how the business responded to the review. You especially look at the responses to less-favorable reviews, but you should look at responses to the good reviews, too. People who use reviews look at your responses, and people who have expressed a problem look for feedback.
Reviews are a major contributor to SEO rankings because they create fresh, user-generated content and long-tail keywords. Google likes both of them. Everybody uses reviews. Practically everyone – an estimated 90 percent – uses reviews in their buying decisions, and those who take action based on a positive review spend more money.
While it behooves you gather as many positive reviews as possible, you also need to pay attention to responding to all reviews.
According to Review Tracker, which provides software for managing online reviews, 52 percent of customers expect to hear back from brands within seven days of writing an online review, particularly one that's negative or critical. Twenty-five percent of customers expect a review response within 3 days, and 21 percent expect a response in 24 hours or less. More than three out of four customers say management responses to online reviews make them believe the business cares more about them.
Negative reviews, of course, can raise the volume on discussions of any company, although Google does not penalize companies for bad reviews. While most of us are not as big a corporate entity as, say, a commercial airline, we still have followers on Twitter or find reviewers passing judgment on us through websites that specialize in reviews or on our own websites. Time matters, as we've seen in the problems plaguing airlines, and so does the response. A quick, measured response can prevent a void that gets filled by all sorts of negative piling on.
How should you respond to reviews?
Positive Reviews
If you get a positive, well-written, well-reasoned review, or a review that positively addresses either a part of your business you're trying to improve or build up, send or post a personalized response that addresses the reviewer by name and references something in the review. If you get a review that is lukewarm and doesn't address an area you're trying to improve or build up, your best choice might be not to respond at all.
When you do respond, use the opportunity to spread the credit around to the members of your team who helped make that experience possible. It shows you care about the satisfaction of the people who work with you as much as your customers. Even when you are addressing an issue within a mostly positive review, you'll be showing that you care.
Negative Reviews
Let's face it, not all negative reviews are justified, but sometimes you have to take a deep breath and address them – unless a review uses vague or rude language or refers to something that is unactionable. In that case, no response may be the best response.
If you feel the review is not a truthful representation of your product or service, address the mistruths and misrepresentations in your response to correct the inaccuracies. You have a responsibility to your organization to protect your brand.
If the negative review is justified, own up to it. Apologize and let this customer and prospective customers know what happened and the steps you are taking to resolve the problem.
Because you need to assume an implicit level of anger when responding to a negative review, it's always important to be considerate of your customer and to maintain your cool.
At NicheLabs, we can help you with all aspects of getting and responding to customer reviews to make your online presence more effective. At its core, marketing is about selling more to current customers, selling to new customers, and selling to altogether new markets. Using the tools available in the constantly evolving marketing landscape, we have made a science of identifying, targeting and engaging your customers and best prospects. We can complement your content with website updates and digital marketing campaigns, including email blasts and pay-per-click advertising. If you'd like to start a conversation now, we invite you to contact us at 888-978-9254, or by sending an email using our website contact form. We love to talk about marketing, best practices for SEO programs, brand messaging and content strategy.