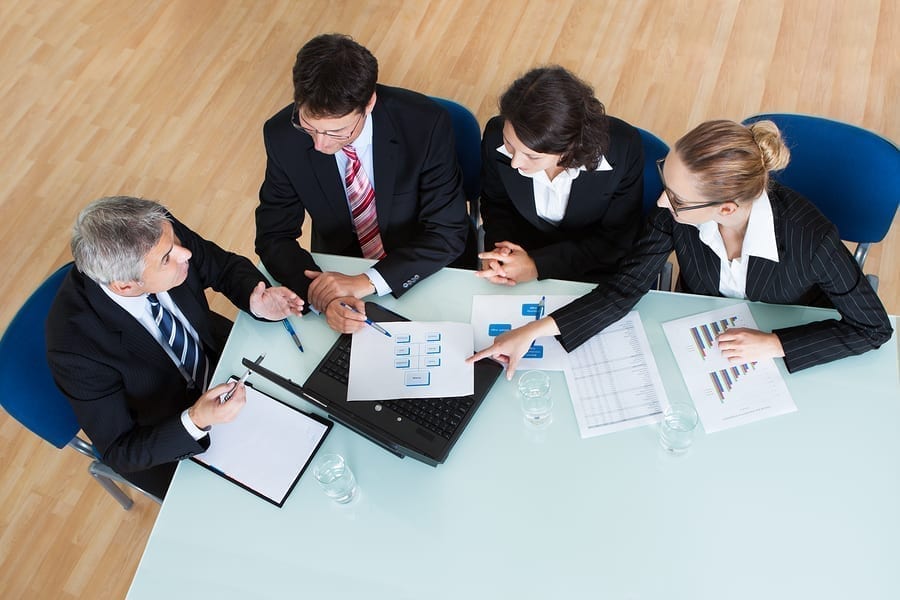 The Alternative to Hiring (Another) Marketing Person for SEO, Google AdWords, or Social Media
The reality for mid-sized businesses is that the need for marketing to sustain and grow revenues is great, while the availability of resources is not. Duh. The same applies to employee compensation, R&D and new equipment, not just marketing and SEO.
While many professional services continue to use trade shows and networking to find new customers, few are left thinking that they can generate enough leads, customers and revenue without crossing paths with their website, or online marketing with Google, LinkedIn, Facebook et al.
In the same week that I had an insightful discussion with Chris Jann of Medicus I had a similar conversation with Sam Divine of Cross Atlantic Business Advisors. Chris offers managed IT services, and Sam provides financial and business consulting. Both spoke about how businesses needed people committed to their success without growing payroll in a way the hurts profitability.
Whether Medicus is ensuring the security of a network, Cross Atlantic is analyzing financial performance, or NicheLabs is generating leads using SEO and Google AdWords, we agreed that being "committed to clients' success" is very different from "doing what you were asked to do." Clients' success reflected a holistic approach and being proactive; doing what you were asked is focused and reactive.
Virtual CMO vs Fractional CMO
Several years ago, consultants for small/mids labeled themselves as fractional CIOs, fractional CFOs and fractional CMOs. In reality, the terminology didn't click. The "fractional" was viewed as a part-timer who was not fully committed.
What Chris, Sam and I spoke of was the role of a virtual CIO, virtual CFO and virtual CMO. Each is committed to your success — goal oriented instead of allocated time weekly or monthly. A virtual CMO is committed to SEO generated calls or completed online forms or website traffic instead of x hours/week doing an SEO program. Results or hours? Proactive or reactive?
The three of us agree that our being committed to our clients' success is paramount. Otherwise, we are simply a tactical vendor.
To learn more about NicheLabs' virtual CMO service as part of our Agency Support service, which include Google SEO and AdWords, social media marketing, email campaigns, and website design and development, please call us at 888.978.9254 or complete our website contact form.