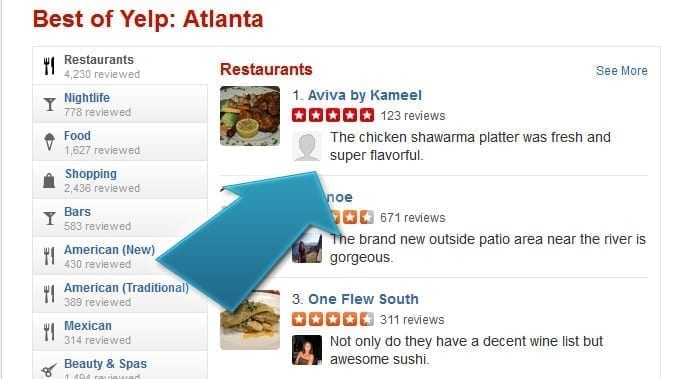 Best of Both Words: Increase Customer Confidence and SEO Ranking with Good Reviews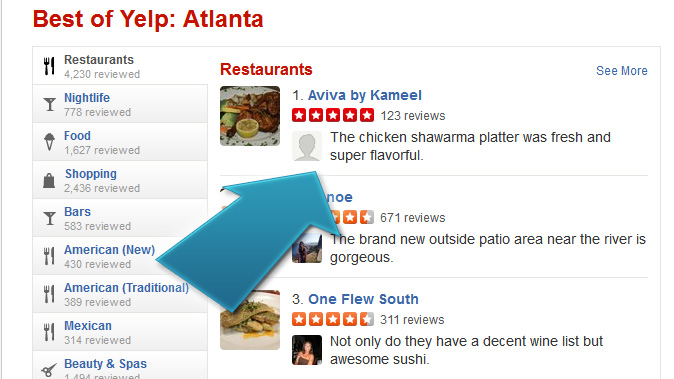 Whether you're planning a trip halfway around the world or dinner at a new restaurant 10 blocks away, there's a good chance you've looked at customer reviews on Trip Advisor — or Yelp or City Search. When you think about downloading an app for your mobile phone or tablet, you read the reviews. When you buy anything from a book to an automobile, you read reviews. Consumer Reports has made a huge business about reviews.
While it may be obvious that good reviews increase customer confidence and a willing to do business with you, the big score is that those same review also increase your SEO ranking. It's no secret, and sites such as Trip Advisor encourage consumers to post reviews because those reviews help move up the rankings of both Trip Advisors and the sites that get reviewed.
While any business can benefit, good reviews that boost SEO rankings are especially helpful for local businesses. Search engines show reviews in several places, but they often use them as a ranking factor too, according to a post by Tom Dupuis on Online Media Masters.
"It's really worth it," he writes, and lists a number of reasons:
Reviews show up when people search your business name – While that alone should be a good enough reason, showing up in Google+ earns bonus points. They show up twice, once next to their website and once on the right side of the page.
They help you rank higher for locally searched keywords – Reviews on your Google+ business page help you rank higher when people search for relevant keywords near your business location. "According to MOZ (a marketing software company)," he writes, "one of the most important local search ranking factors is signing up for target="_blank">quality citations with consistent business information."
Yelpers use reviews as filters – People can use reviews to filter Yelp profiles by "highest rated" and "most reviewed, which are the first filters you'll see, he notes. "This just means you need more (positive) reviews on Yelp. If they're not getting published because of the Yelp filter, Trevor Sumner wrote a great article on how to avoid the Yelp review."
Reviews help people make choices – People want to see reviews before they buy something, plain and simple. Sign up with online directories, but make sure you get (good) reviews on your profiles.
Niche Labs can help you set up a program to get listed with online directories, build your online reviews and boost your SEO. We are a full-service agency for businesses that don't have a CMO or VP of Marketing or that don't have the people or time to develop websites, manage SEO and digital/ direct marketing campaigns. As part of your team, we can create the channels for pushing out your content and work with you to get the information out to your targeted market.
Once we build and launch your online review program, we can help you use Google Analytics to find out which review sites are sending you the most traffic and fine-tune your strategies to boost your SEO rankings.
For more tips and insights about attracting more business through organic searches, connect with us on Facebook, LinkedIn or Twitter or subscribe to our monthly newsletter to read summaries of our weekly posts.
Let's review your review strategy or develop one. To speak with our team, please Email us at sales@nichelabs.com, call 888.978.9254, or if you are mobile, visit us on your smartphone.