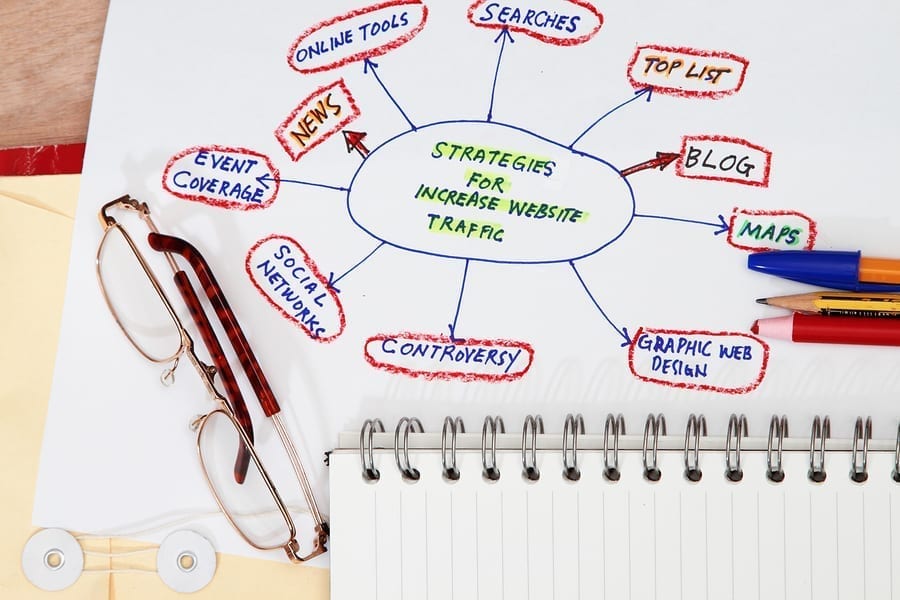 Post-Google's Phantom2 Release*: If You Want a High ROI on Your SEO, Think Like Warren Buffet
While Warren Buffet doesn't need SEO, his focus on ROI should apply to your SEO efforts as you develop your digital marketing strategy.
Just as Warren Buffet – or his staff of analysts – develops a list of critical, long-term financial factors for every investment target, you need to develop a list of long-term factors that will determine your success in meeting your ROI targets for your SEO – and play to your strengths.
That's our belief – and the advice from Jayson DeMers, an SEO blogger and guest lecturer in marketing at the University of Washington, who recently made the analogy in a blog post for Forbes. "Most business owners and marketers are happy to invest heavily in SEO when the outcomes can be reliably predicted and measured," DeMers writes. "The problem is, as you may have already figured out, SEO doesn't quite work this way."
DeMers cites an article from late 2012 by SEO and Internet marketing consultant Sam McRoberts: Investing in SEO the Warren Buffett Way. Here's the gist of it, according to DeMers: "SEO works very much like the stock market. You choose your stocks (keywords) based on the knowledge you have at hand, and then you wait. You'll likely experience periods of growth and decline (like ranking fluctuations), but one thing is certain: the stock market and SEO are both long-term endeavors. There's no quick path to riches in either case.
"However, over the long term, you can expect to see growth if you're patient enough to stay the course through the ups and downs of the market (or rankings and algorithm fluctuations). Buffett said, 'Over the long term, the stock market news will be good.' Despite world wars, epidemics and the Great Depression, the long-term growth of stocks in the US grew steadily and significantly over the 20th century." And it's true with the all-to-recent Great Recession.
DeMers cautions that picking keywords – like picking stocks – is not like playing a lottery. Earning your ROI on SEO requires researching appropriate keywords based on potential traffic levels, competitiveness and the potential for conversions. That forms the foundation of your digital marketing strategy.
"A successful SEO campaign has great value; value which is, in fact, completely unparalleled," he writes. "We know, for instance, that achieving the #1 spot for a given keyword means getting about 33% of the clicks. This means that if there are 5,000 searches for a keyword each month, you could reasonably expect to receive around 1650 visits to your site if you hold the top position. This is an outcome worth investing in heavily and waiting for.
"Savvy investors develop their own strategy (algorithm) for choosing their stocks," he continues. "They're essentially making a 'best guess' based on all the bits of information and knowledge they've accumulated. SEO works in a similar way."
Using the tools, strategies and knowledge available to you, you or your agency gather information about the best keywords to target. Factors you'll consider include:
• Potential traffic levels
• Competition for keywords
• Past performance of keywords
• Searcher intent (i.e. Are they just looking, or are they ready to buy, and when you want to get in the conversation with the searcher)
• Industry trends and predictions
• Expert opinions and advice
NicheLabs can help you develop a digital marketing strategy for SEO and ROI targets that meet your business goals. We are a full-service agency for businesses that don't have a CMO or VP of Marketing or that don't have the people or time to develop websites, manage SEO and digital/ direct marketing campaigns. As part of your team, we can create the channels for pushing out your content and work with you to get the information out to your targeted market.
For more tips and insights about attracting more business through organic searches, connect with us on Facebook, LinkedIn or Twitter or subscribe to our monthly newsletter to read summaries of our weekly posts.
Let's review your review strategy or develop one. To speak with our team, please email us at sales@nichelabs.com, call 888.978.9254, or visit us at www.nichelabs.com
*Publicity about Google's Phantom2 release has been very low key, coming just weeks after its major announcement about the April 21 algorithm change known as Mobilegeddon.