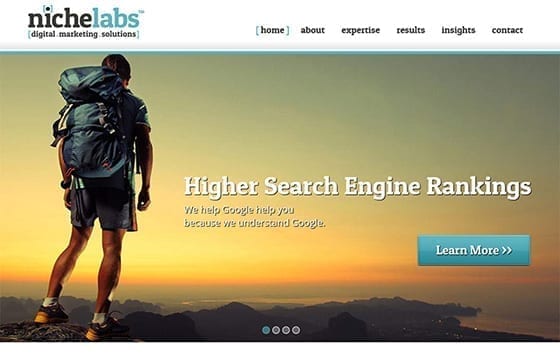 The Launch of the NEW NicheLabs Website
Our new face is here! We took the latest trends in design concepts and turned them into a reality. The website now captures the look and spirit of our brand, and integrates our core company values and commitment to delivering the best products and services to our clients throughout the site. The website is also more customer-oriented, with content that helps potential and current clients make the best decisions for their next project. Visitors to the site can easily access in-depth information about a broad range of products and services offered and learn how other customers are using our services to improve their businesses and communities.
And yes, it's "responsive," so that the same content can be easily viewed in mobile, tablet or desktop displays.
The new website was designed to meet the requirements of our increasingly digital customer base. The site can be viewed on smartphones, tablets, and other mobile devices without loss of functionality. Other features of the new site include easy to read text designed with larger fonts, a quick quote form, and more.
A leader in the online marketing and web development space, NicheLabs is recognized as an innovative, robust company with a long-term commitment to its customers and their niche markets.