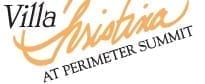 Appealing to Consumers' Senses Brings Website Visitors on Site
First impressions are meaningful, impactful and, fortunately or unfortunately, lasting. Villa Christina, purveyor of fine Italian cuisine, realized in order to entice online guests to visit, it needed to recreate its scenic setting online. Before deciding to redesign its website, Villa Christina's HTML site was narrow and built to accommodate older computer monitors. Today, its refreshed WordPress CMS website appeals to guests' senses with improved imagery, color, layout, navigation and prose.
Skilled at hosting formal business lunches to romantic dinners and awards banquets to wedding celebrations, Villa Christina welcomes all visitors to its table. Regardless of why guests attend, they are greeted and presented with a sophisticated, yet inviting atmosphere and a made-from-scratch meal with seasonal vegetables and herbs, including those grown in picturesque garden.
Working together for more than one year, NicheLabs has provided Villa Christina with website hosting and support services for its existing website. Nearly nine months into their partnership, Villa Christina sought to improve their website. Given the team's existing relationship and satisfaction with NicheLabs, they hired the website design and digital marketing firm to create, build and launch their new site.
Villa Christina understands the importance of presentation. NicheLabs chose and integrated bold colors throughout the website to draw visitors' attention key menu items and scenery and developed intuitive navigation to compel visitors to engage with the website, explore and learn more.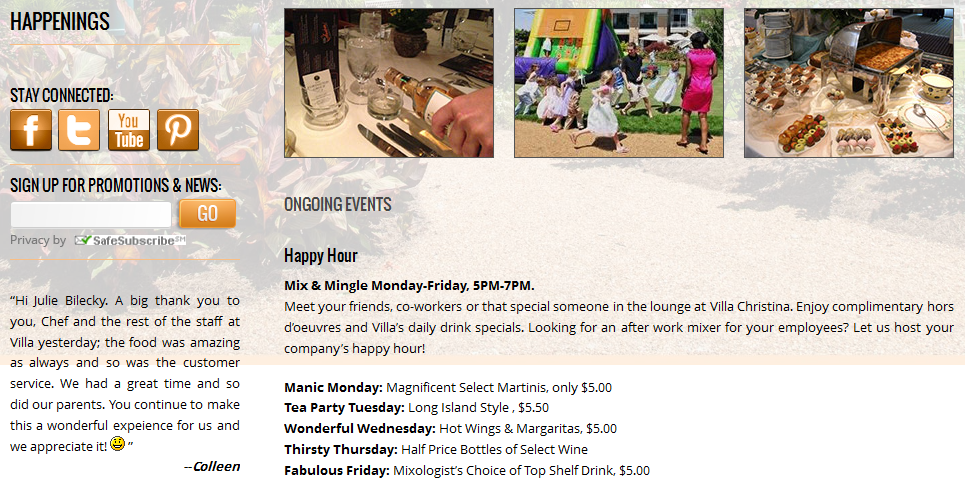 Villa Christina also wanted to capture and showcase the beauty of their interior designs, as well as their breathtaking grounds, which are often the setting for memorable life occasions. They worked with NicheLabs to select a revolving gallery of images with prospective and returning guests.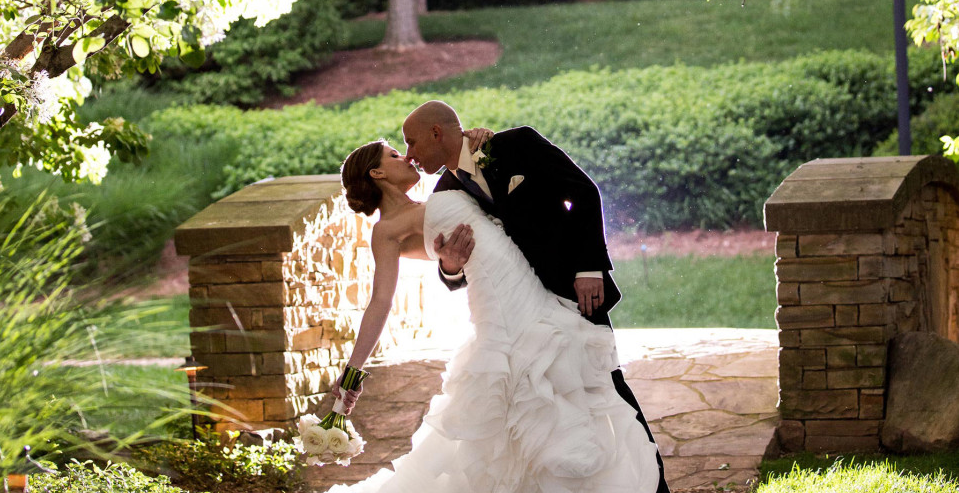 For more than seven years, Atlanta website design and digital marketing firm, NicheLabs has created websites and online marketing programs for close to 1,000 mainly small-to-medium-size businesses.  In addition to Atlanta, GA, NicheLabs has offices in Naples, FL and Charleston, SC, and serves clients locally in the Southeast, as well as companies nationwide.  To learn more about how your company can benefit from online design, development and marketing counsel, please email NicheLabs at sales@nichelabs.com or call 888.978.9254.