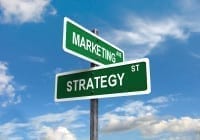 At What Point Will Your Current Website Be Outdated?
Digital marketing trends are constantly evolving, and so should companies. While looking forward is both necessary and exciting, we also understand your company operates at a speed that is unique to your customers and your market.
Where should you begin?
See the Glass as Half-full
A core element of Web 2.0 and the evolution of digital marketing is the idea of perpetual beta, which implies that your website will be both always done and never finished. While never finished may seem overwhelming at first, the reality is that if you have a website, you can continually add, improve, delete, move and update at a pace that suits your company's business strategies, culture and approval process.
Pick and Choose What Works for You
Certainly, you don't need to refresh your website as digital trends appear. However, we advise you to: 1) review your marketing efforts every one-to-two quarters to ensure you are efficiently attracting and retaining your target audiences and 2) review your website annually to maintain optimal functionality and ease in navigation. Some questions to ask are:
Can our target audience easily find us online?
When I search for a company that offers the services we do, does our company's website appear on the first page of the search engine's results?
Is our website's design outdated?
Can website visitors easily get to key information in one or two few clicks?
If potential clients are trying to contact us while they are mobile, how does our website appear on their phones?
The following example includes a healthcare provider's website before and after refreshing their site.
BEFORE: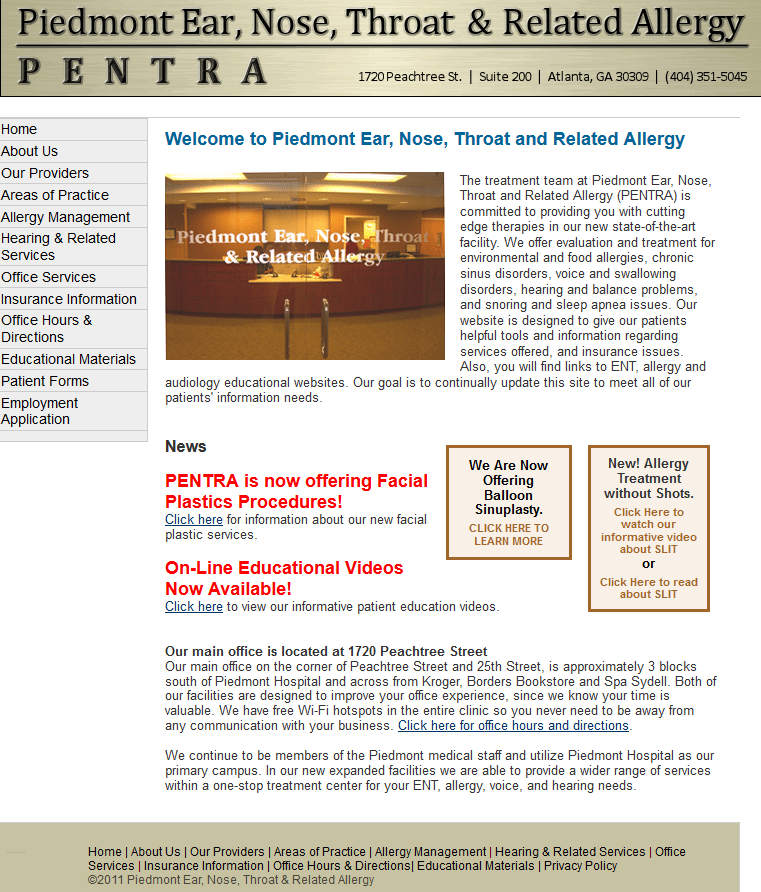 AFTER: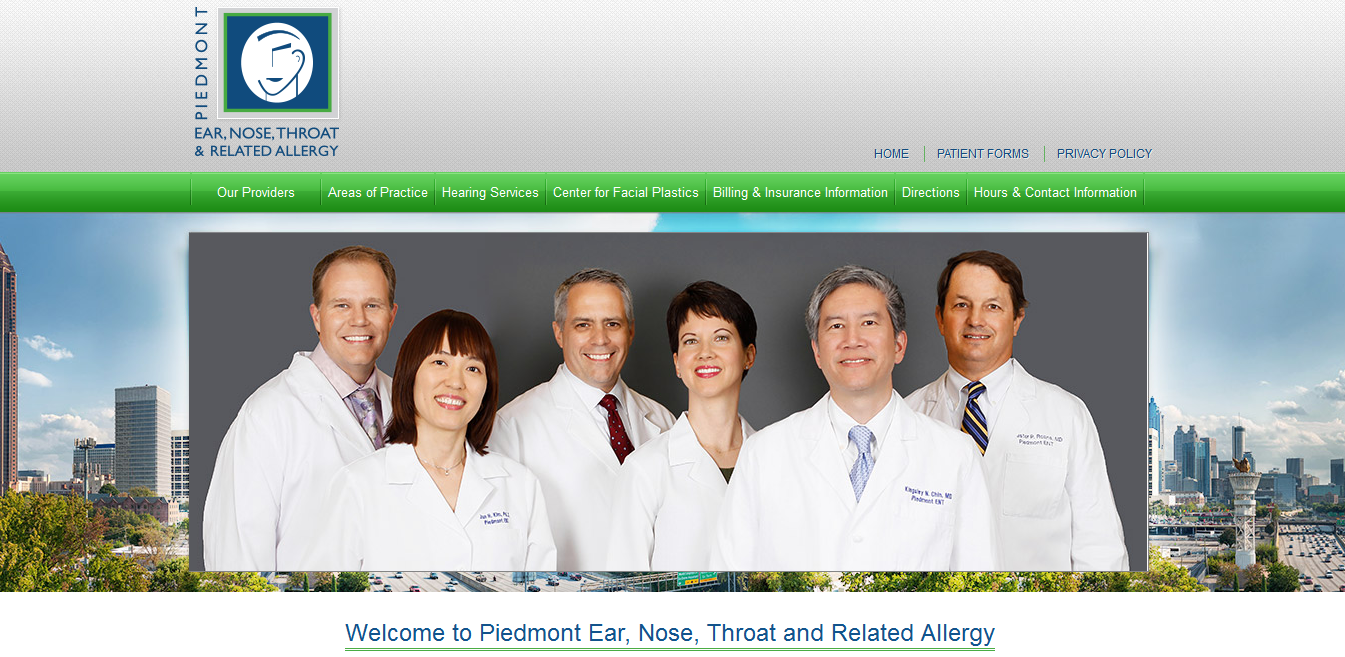 Piedmont ENT's initial website design resembled a textbook or pamphlet. When patients visit the practice online, they now see smiling faces, vivid colors and a familiar local background.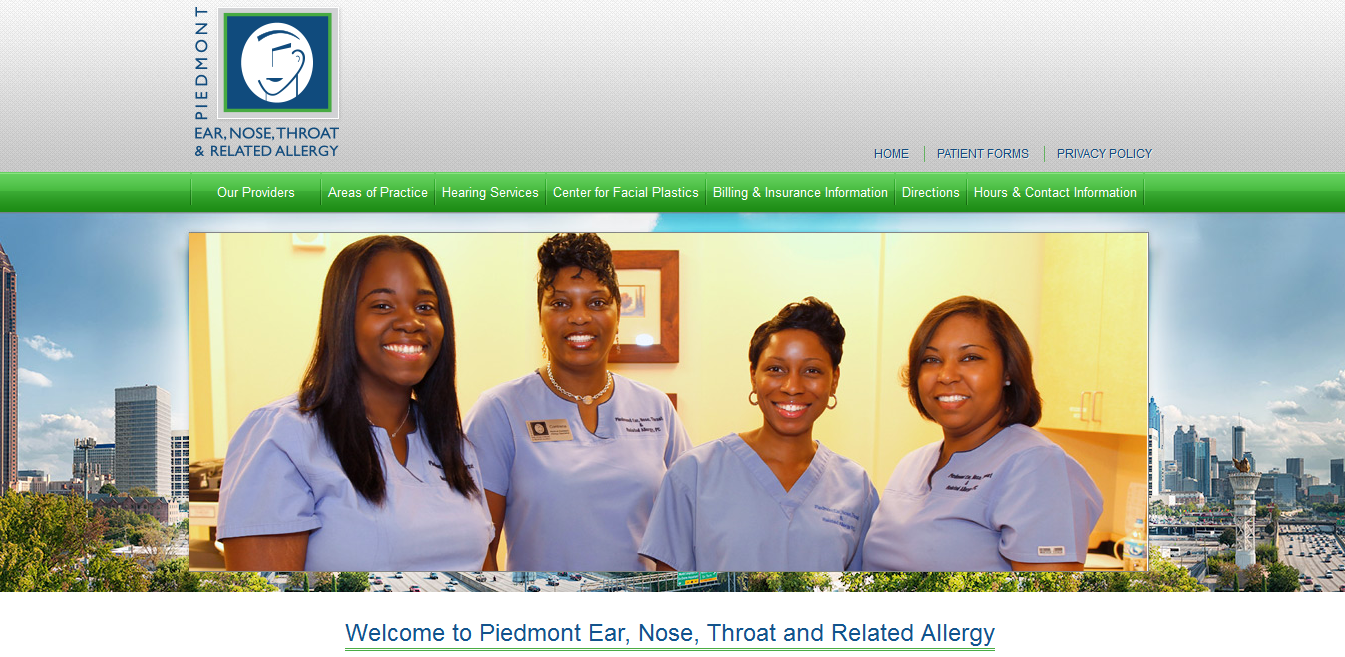 What your eye cannot detect are the website improvements that make the healthcare practice more searchable online and more connected to its patients.
Content Management System (CMS) – Add, edit and delete pages, text, images and links. Communicate via blog posts. Share posts with social media contacts.
Search Engine Optimization (SEO) – Understand what your target audience is searching for online, cater your website to their needs and increase your visibility in search engines.
Mobile – Be more accessible, easier to contact and more connected to social media for on-the-go users.
Prioritize
Whether you want to utilize social media advertising, ensure all of your website's images are safe to use, create a mobile website for on-the-go clients and prospects, switch to an easy-to-update content management system (CMS) and blogging capabilities or integrate online and offline marketing efforts, we can work with you to understand which digital marketing advancements should be higher on your priority list for 2014. 
As the digital marketing agency for B2B and B2C clients with limited marketing staff resources, NicheLabs is a trusted advisor and results-driven service provider. Email us at sales@nichelabs.com, call 888.978.9254, or if you are mobile, visit us on your smartphone. As we continue to feature digital marketing advancements, connect with us on Facebook and Twitter to receive alerts when new information posts, or subscribe to our monthly newsletter to read summaries of our monthly posts.